Heart & Home
E-commerce of scented candles and accessories
The client
The Heart & Home brand occupies an increasingly important place in the home fragrance sector offering a wide selection of scented candles made with soy wax, which transform the atmosphere of the house with sweet, fresh, delicate, floral and relaxing fragrances.
The project
Restyling of the e-commerce to showcase the entire Heart & Home line of products and accessories on the web, offering customers an intuitive and modern shopping experience from both PCs and mobile devices.
The solution
An online shop organised by categories, with an easy searching tool, to quick access to the desired products and fragrances. The company can autonomously manage all the contents of the site to keep it constantly updated.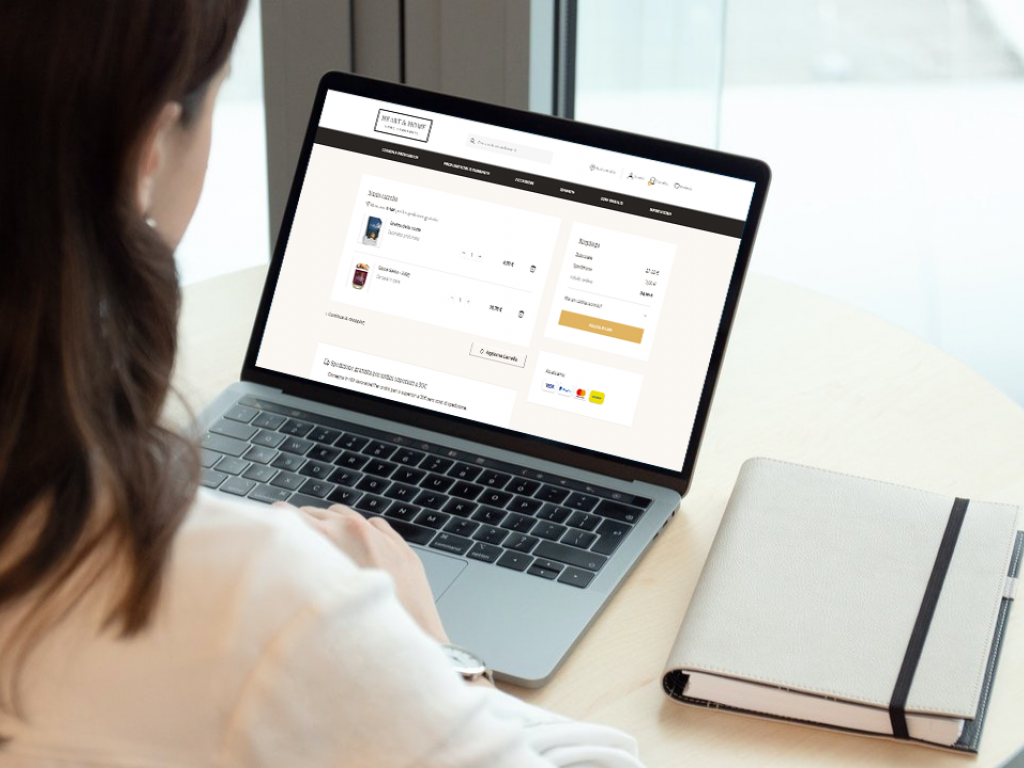 Shop Online
From the website you can see the entire catalog with the possibility of purchasing with the main methods of payment (Visa, Mastercard, PayPal, and PostePay) through a fast and efficient navigation experience that uses a clean and elegant graphic style to better enhance the candles.
Candle Care
The website also contains some safety rules and useful tips on how to make the best use of your scented candles and keep them beautiful for as long as possible.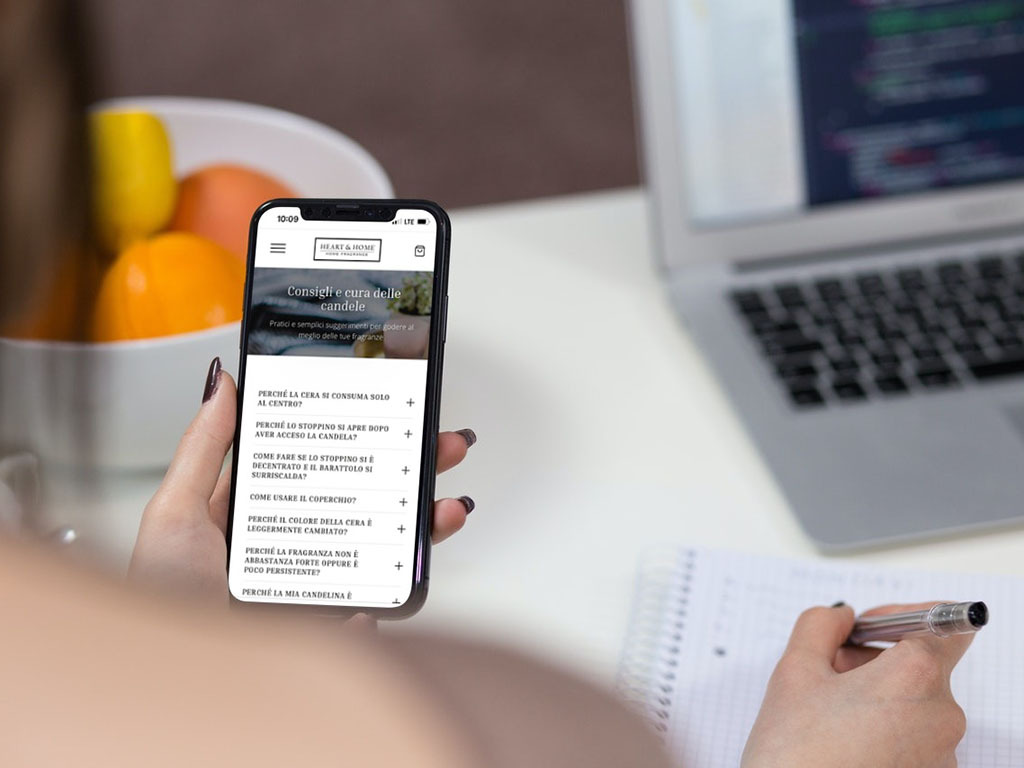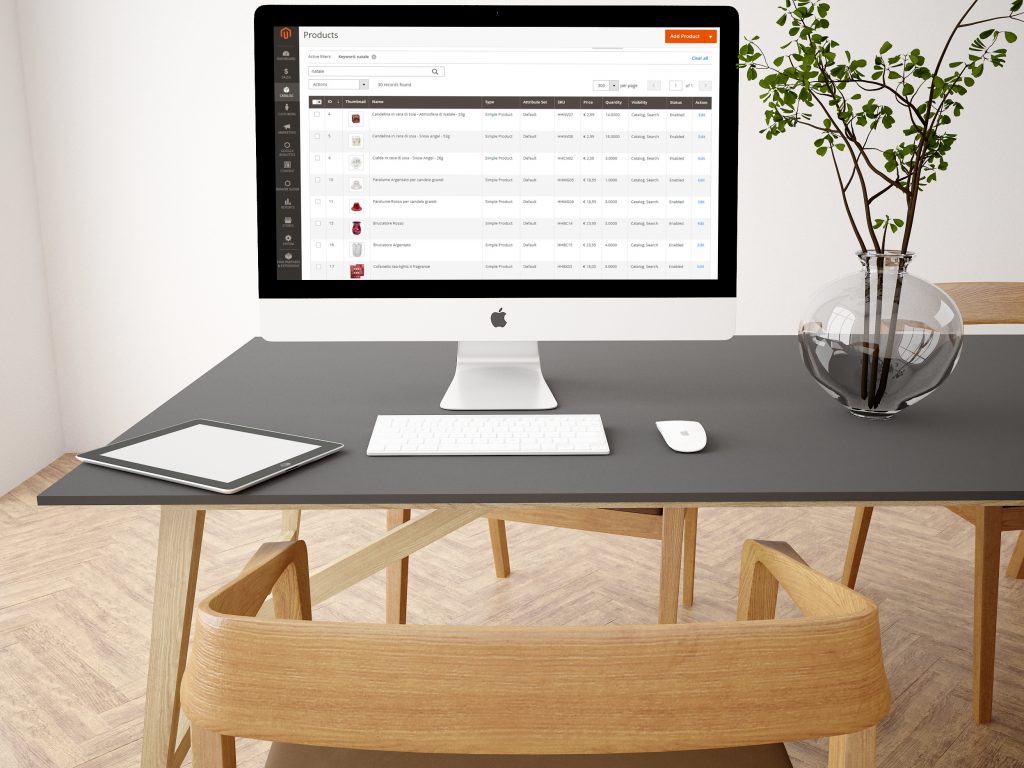 Personalized management panel
The manager has an intuitive platform with which to edit products, keep track of orders and stocks in the warehouse and create dedicated promotions with promocodes.
Email Marketing
Newsletters are periodically sent to promote the brand, increase sales on the website, get in touch with new customers and retain those already acquired.