Sandali Corcione
Official e-Commerce of Handmade Sandals in Sorrento since 1925. Made in Italy excellence
The client
Corcione Handmade Sandals since 1925 was born in Sorrento and produce handcrafted sandals with the exclusive use of first choice materials. From the simplest decoration to the most refined and elegant, Corcione Sandals are 100% Made in Italy, handcrafted, tailored and customized by master craftsmen for a unique and designer piece.
The project
The E-commerce arises from the need to make the footwear line and the Corcione Sandals brand known on the net, with the goal to reach a wider and international audience and allowing the online purchase of a unique handmade and customized product.
The solution
An E-commerce site divided by categories (collection for men, women, children) with further classification allowing users to quickly find the products they are looking for. The site is handled in full autonomy through the easy-to-use private area, where are displayed stock inventory, orders placed, product details, with all the tools to keep the shop always updated.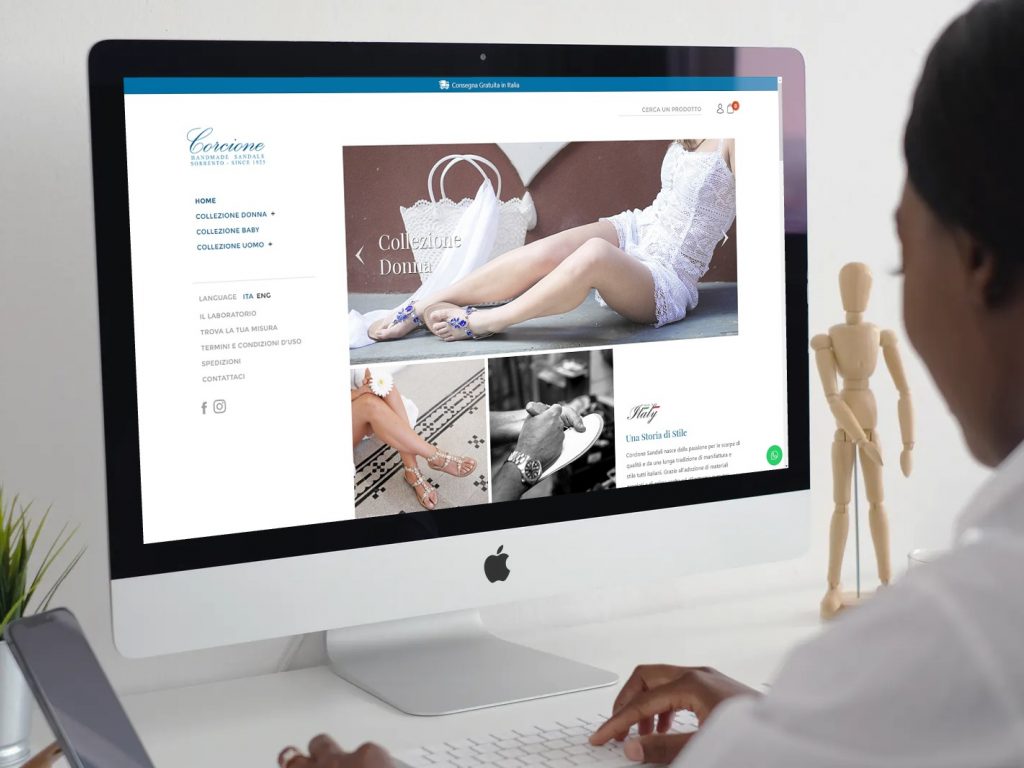 Online Shop
The subdivision of categories man / woman / child, allowing users to to have a full overview of the available models for choosing among them. Is it possible to buy in a few simple steps and with secure payments.
Customized products
Each sandal can be customized down to the smallest detail, making it unique and personal. You can choose the size, the color variant, the heel size, the type of sole and finally you can decide to add your engraved initials.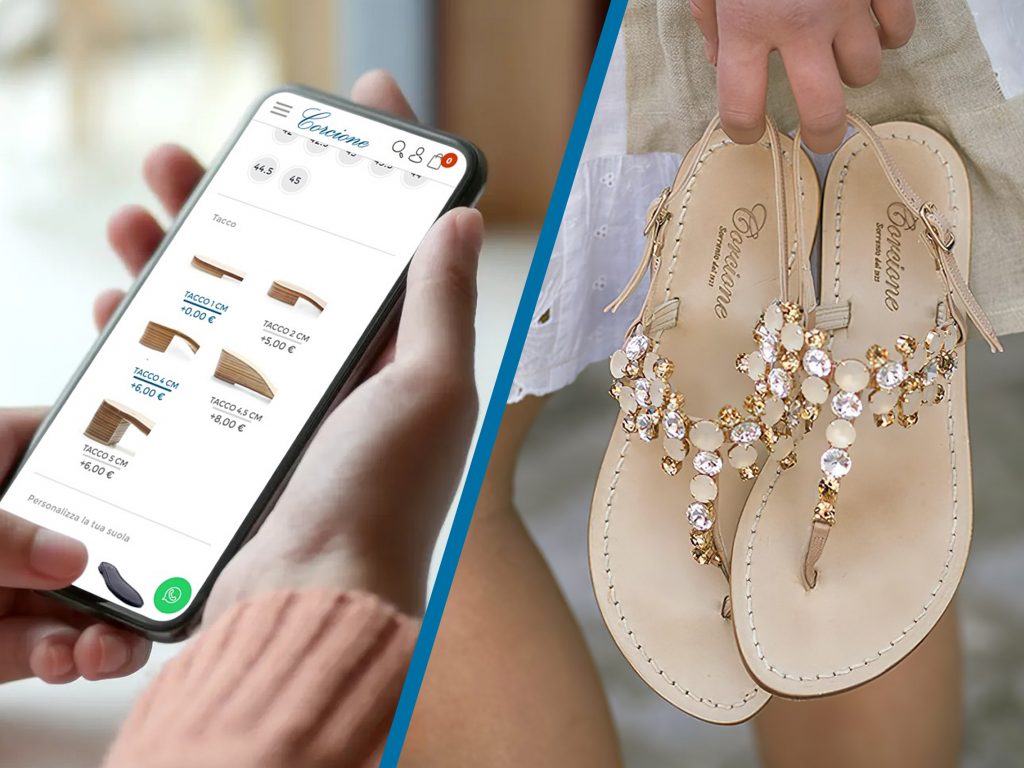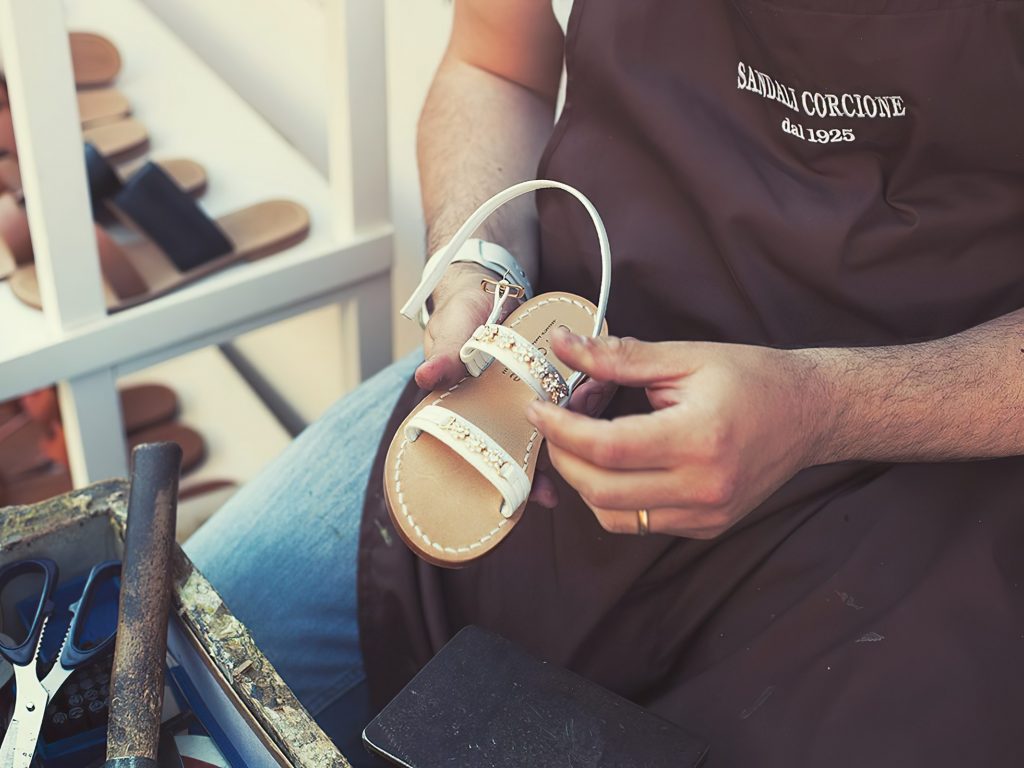 Handmade Sandals
All products are made with high quality raw materials and come from a long tradition of Italian craftsmanship. This allows you to create customized sandals with refined design, eye-catching and with the greatest attention to detail. A dedicated section on the website shows detailed guidelines to choose the correct size for your foot.
Backend
The site has a comfortable proprietary backend through which the Corcione staff can keep the shop up to date. All products are managed in complete autonomy by keeping track of warehouse stocks, orders placed and shipments.