The client
Carlo Arucci, esperto pilota nel campo del trasferimento e delle escursioni private. Il suo marchio "Wisely Traveling" è un punto di riferimento per la qualità dei servizi offerti.
The project
An integrated communication project in which the strengths of the activity were to be highlighted, differentiating it from competitors by style and content.
The solution
There are been developed: the full-responsive web site, an integrated web-app for choosing the outfit, service reservations modules and online payment. Everything is manageable through the control panel and is tested for the popular browsers and devices.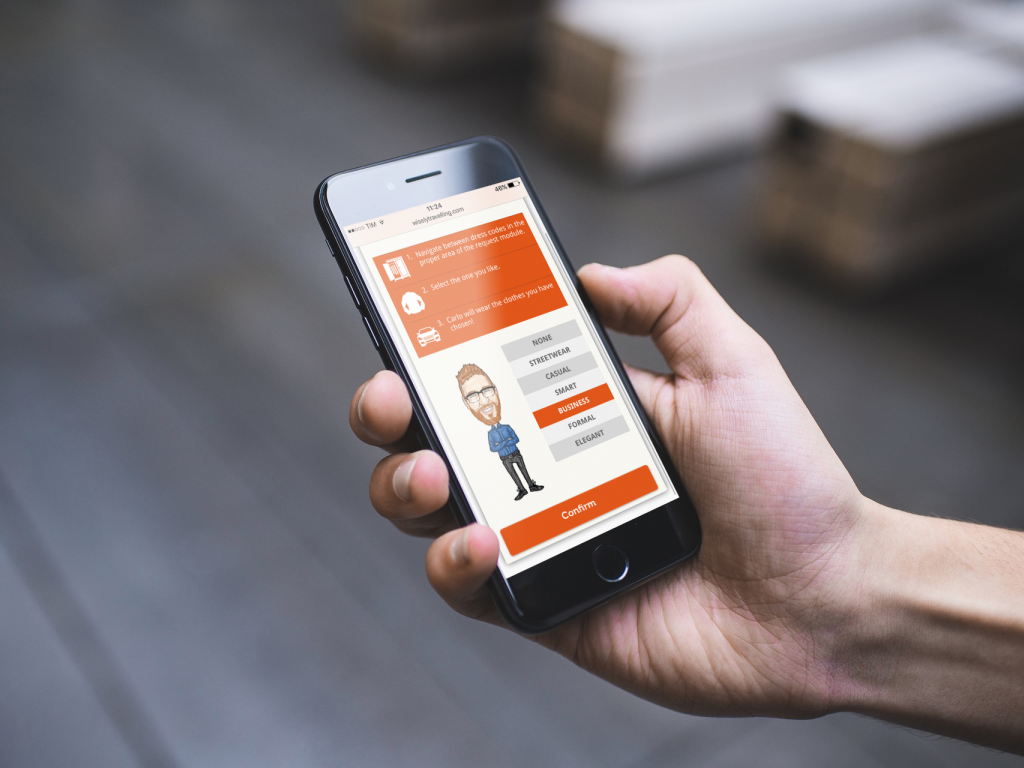 Dress Code - Web App
We have developed a website integrated app, through which the user can choose how the driver will dress. It's possible to choose from several styles, ranging from casual to elegant.
Tour browsing
Easy and intuitive, with all devices