Palazzo del Barone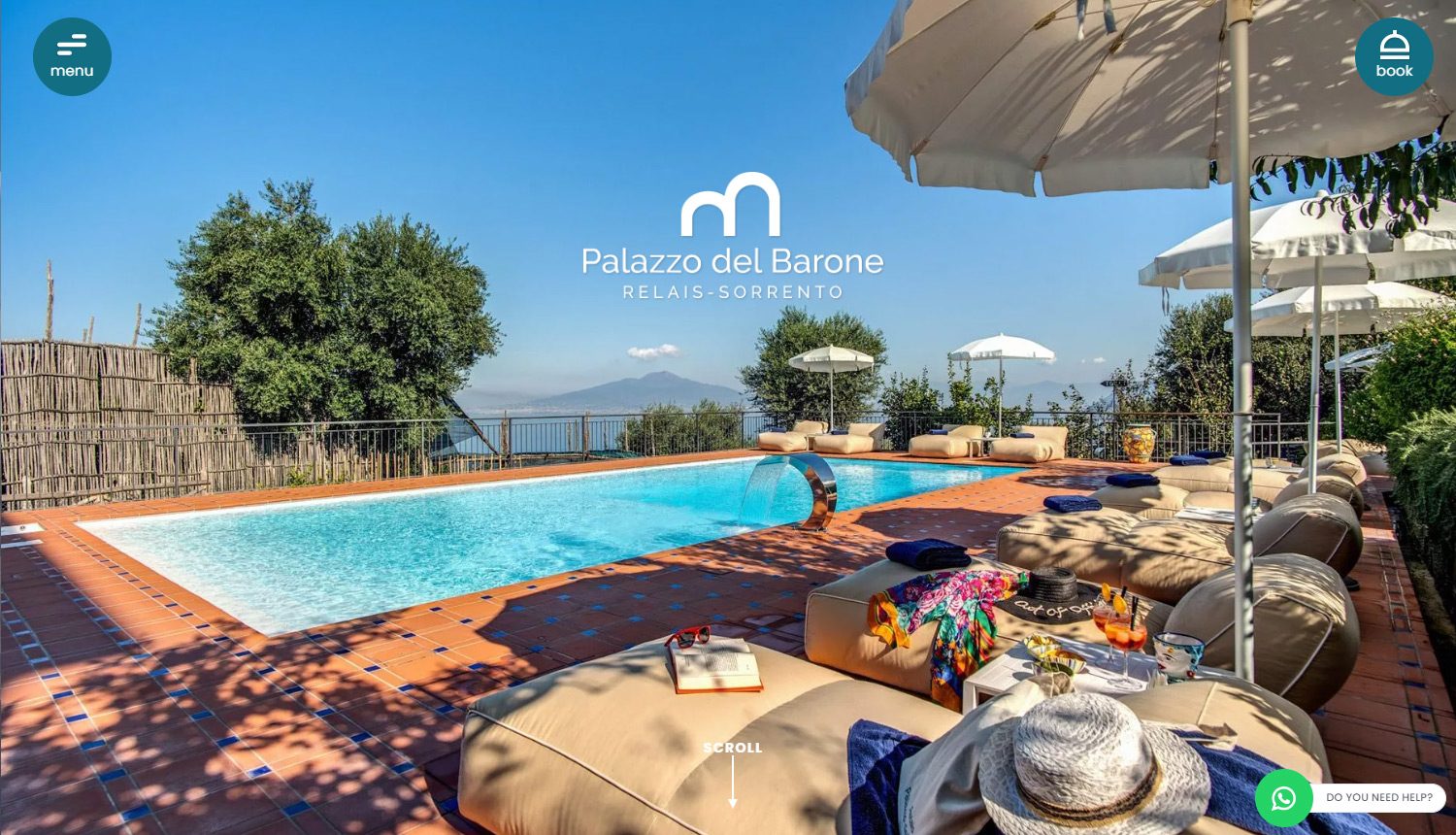 Palazzo del Barone is a modern and refined relais nestled in the green hills of Sorrento, surrounded by lush olive groves and citrus orchards.
The website we have created is refreshed with its graphic design, offering an increasingly intuitive and enjoyable navigation experience, thanks to the numerous implemented animations. The wide range of services offered in the property and the different types of accommodations are described in detail in dedicated sections, accompanied by captivating images and SEO-focused content.
Furthermore, the website is multilingual, allowing us to reach a broader audience, fostering greater interaction and engagement.
With the customized CMS, the Palazzo del Barone staff can independently edit all the content, ensuring that the website is always up-to-date.