Once Upon A Time Pompeii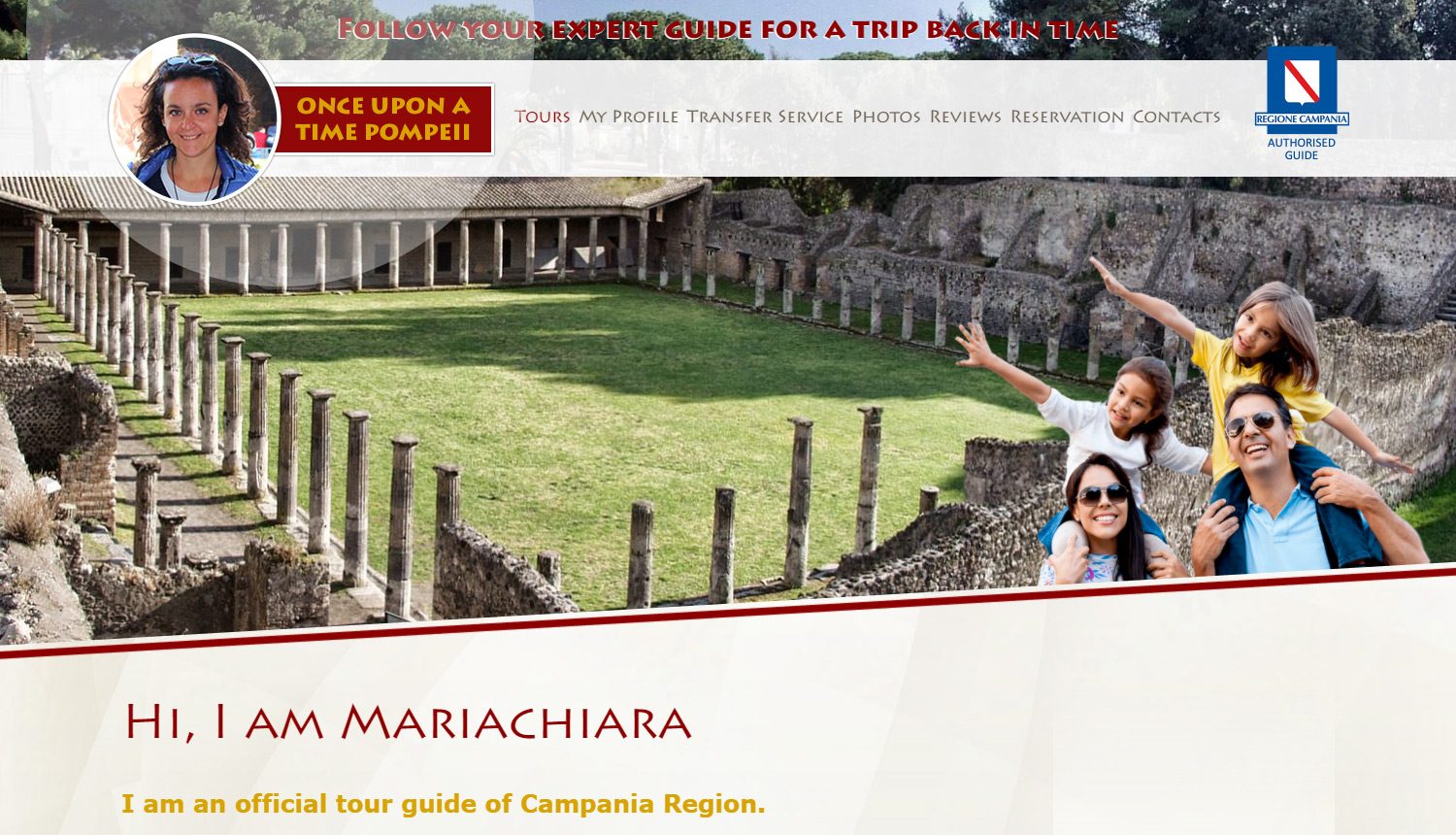 Mariachiara, an official tour guide of Campania Region, organizes private tours that lead to the discovery of the most famous archaeological sites in the region and charming cities such as Sorrento, Positano and Naples.
From the meeting between ours ideas and the requests of Mariachiara was born a site with an elegant and modern design. The structure of the different pages is clear and it allows users to quickly access to all content. The site's navigation is made even more pleasant thanks to the use, for the graphic interface, of warm colors such as yellow and red.
Mariachiara can manage at best the site thanks to the back-end, updating contents at the same time on both desktop and mobile.