Dr.Pietro De Nicola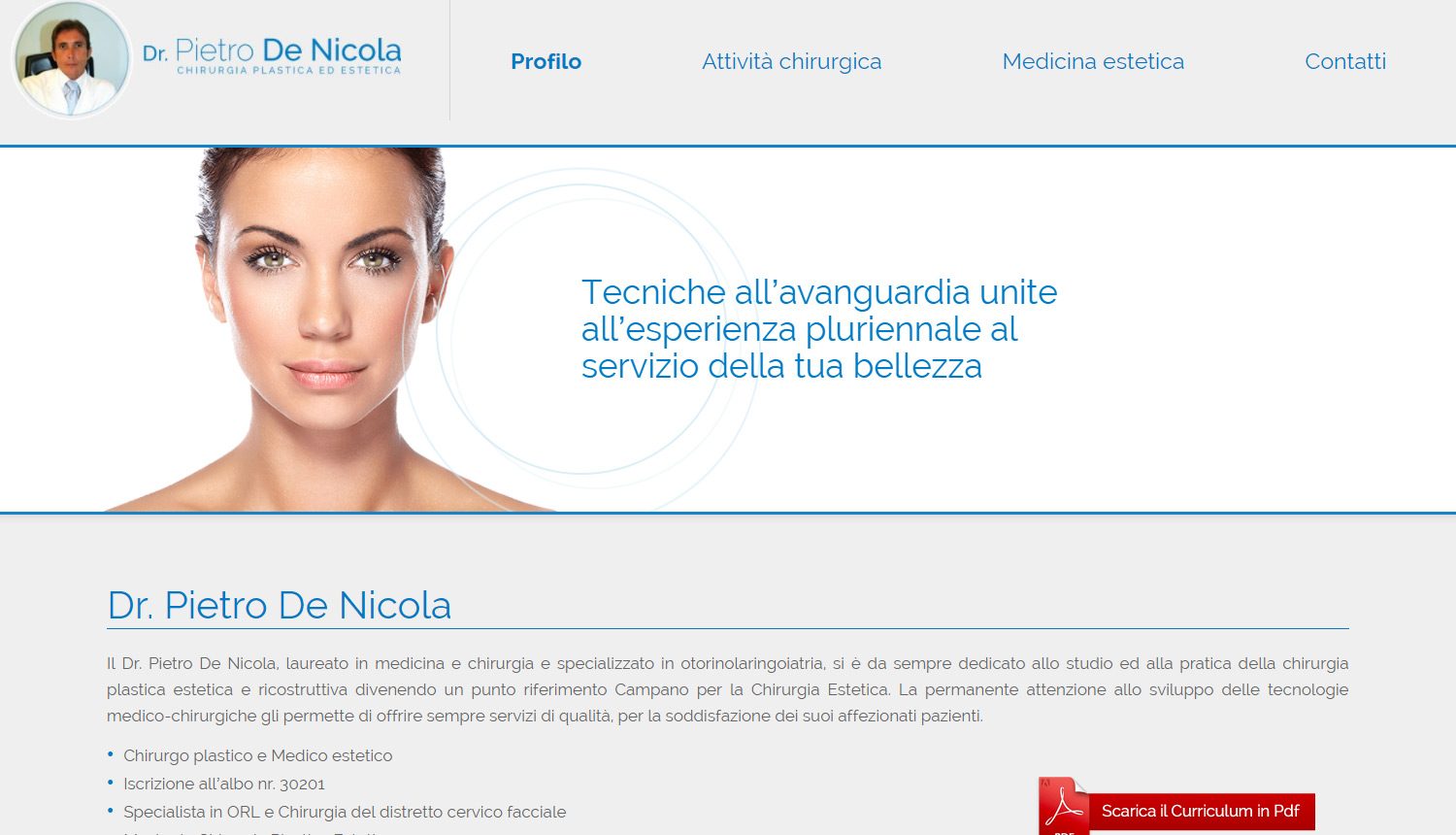 Type: Plastic and aesthetic surgery
The doctor Pietro De Nicola is graduated in medicine and surgery and specialized in otolaryngology. He deals with plastic and aesthetic surgery.
The site that we have created provides all informations about the different types of interventions. The navigation in the different pages of the site, allows to deepen each topic and request a consultation.
The doctor can insert and edit the various contents through the private control panel.