Positano Drivers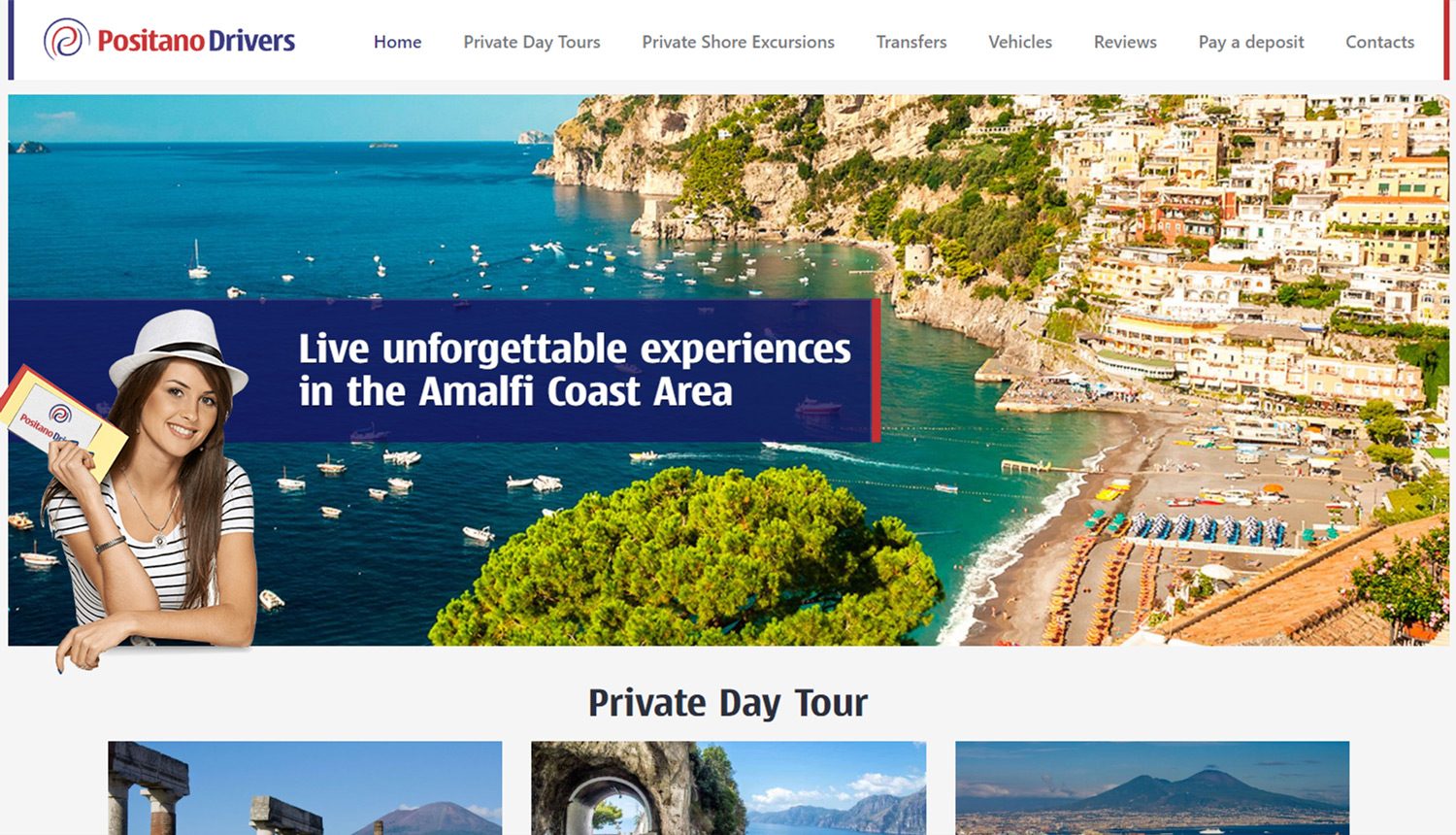 Type: Tours and Excursions
Positano Drivers will accompany you through the history, culture and beauties of Sorrento Peninsula and the Amalfi Coast.
In the site that we have created are valorized the professionalism and experience that distinguish Positano Drivers who offers personalized tours with attention to details for an impeccable service. Book an excursion is very simple: from the internal menu, selecting the number of participants, you can view the vehicle used, the total price and pay quickly and in total safety.
The manager, through the dedicated control panel, has the ability to make the necessary changes to keep the site always up to date also in the mobile version.