Embroidery Centre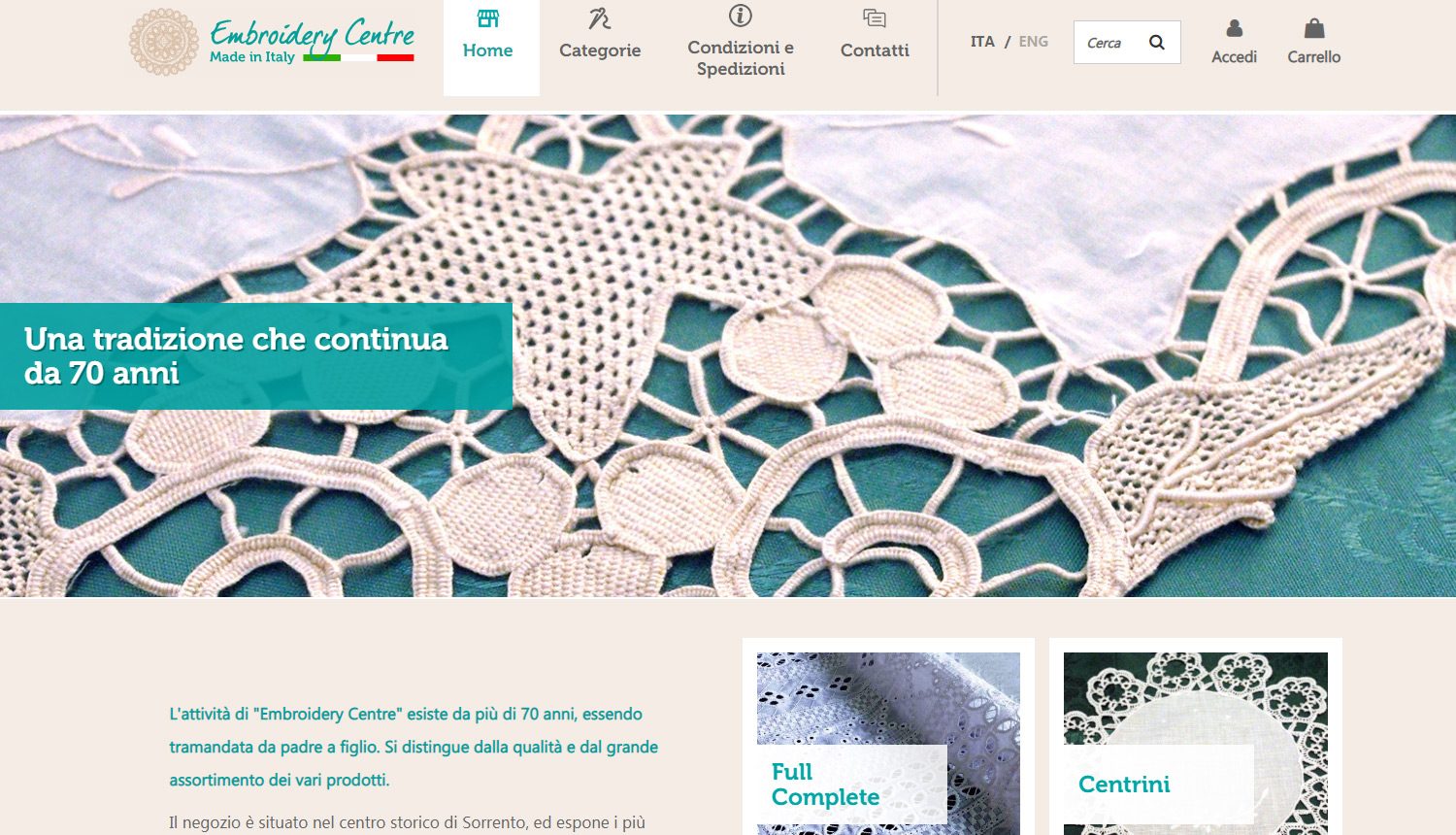 Embroidery Centre is a business located in the historic center of Sorrento, which for more than 70 years exhibited the best Italian embroidery. They stand out for their excellent quality and refined taste.
The website is an e-commerce to sale the traditional handmade household linen items. They are organized into categories, for an easy consultation. The product details sheet consists of a photographic part and a text description; you can select the quantity and color before proceed with the purchase.
The staff of Embroidery Centre has an intuitive platform with which to edit products, keep track of orders and stocks in the warehouse.