Nonna Gianna Cooking School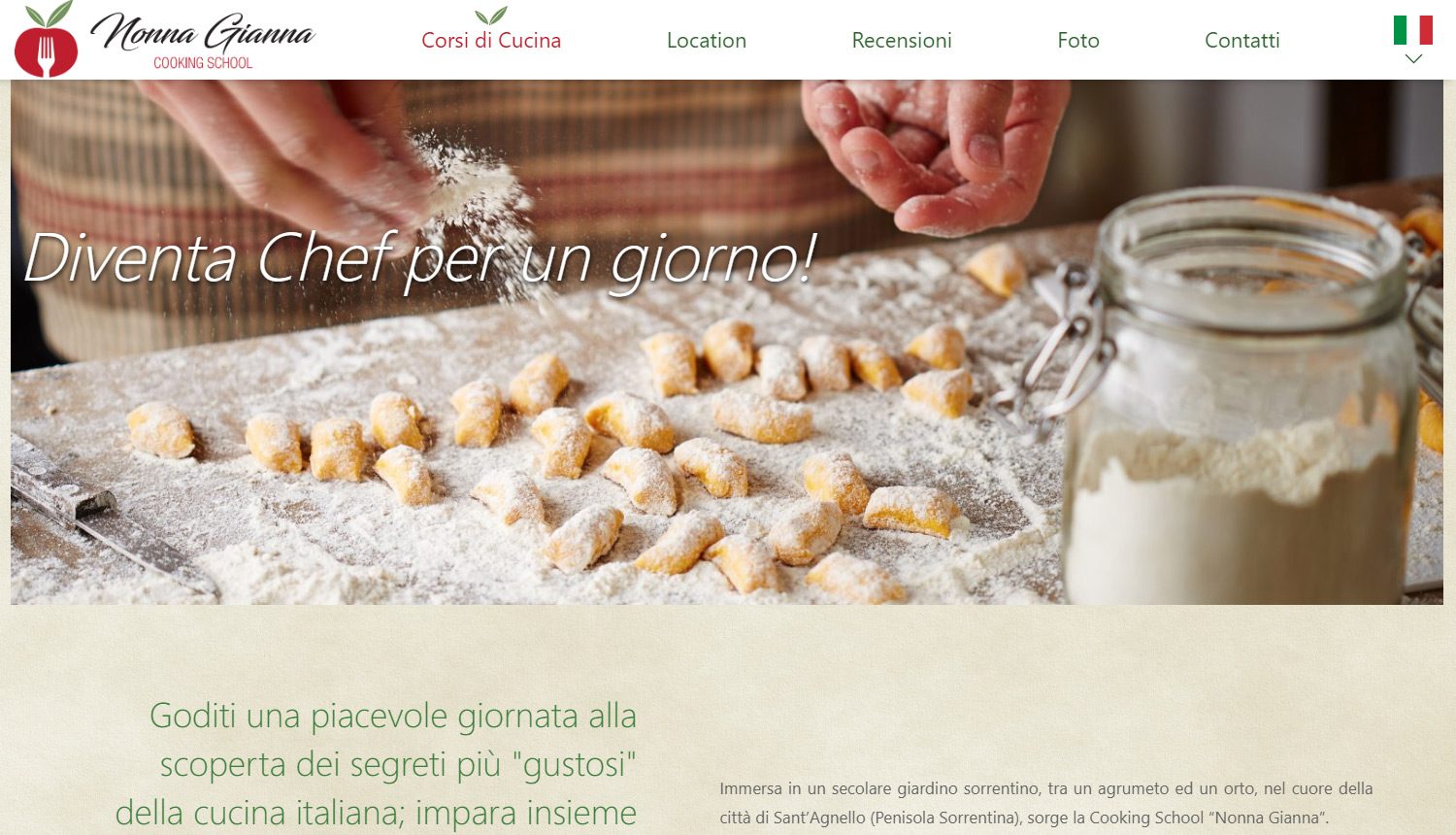 Nonna Gianna is a cooking school located in the Sorrento Peninsula. Inside the structure takes place courses focused on the recipes of the Mediterranean culinary tradition.
From the site it is possible to consult the cooking classes available which offers different menu proposals. With the personalized control panel the staff of Nonna Gianna can edit all contents and keep the site up to date.