Marrapese Limousine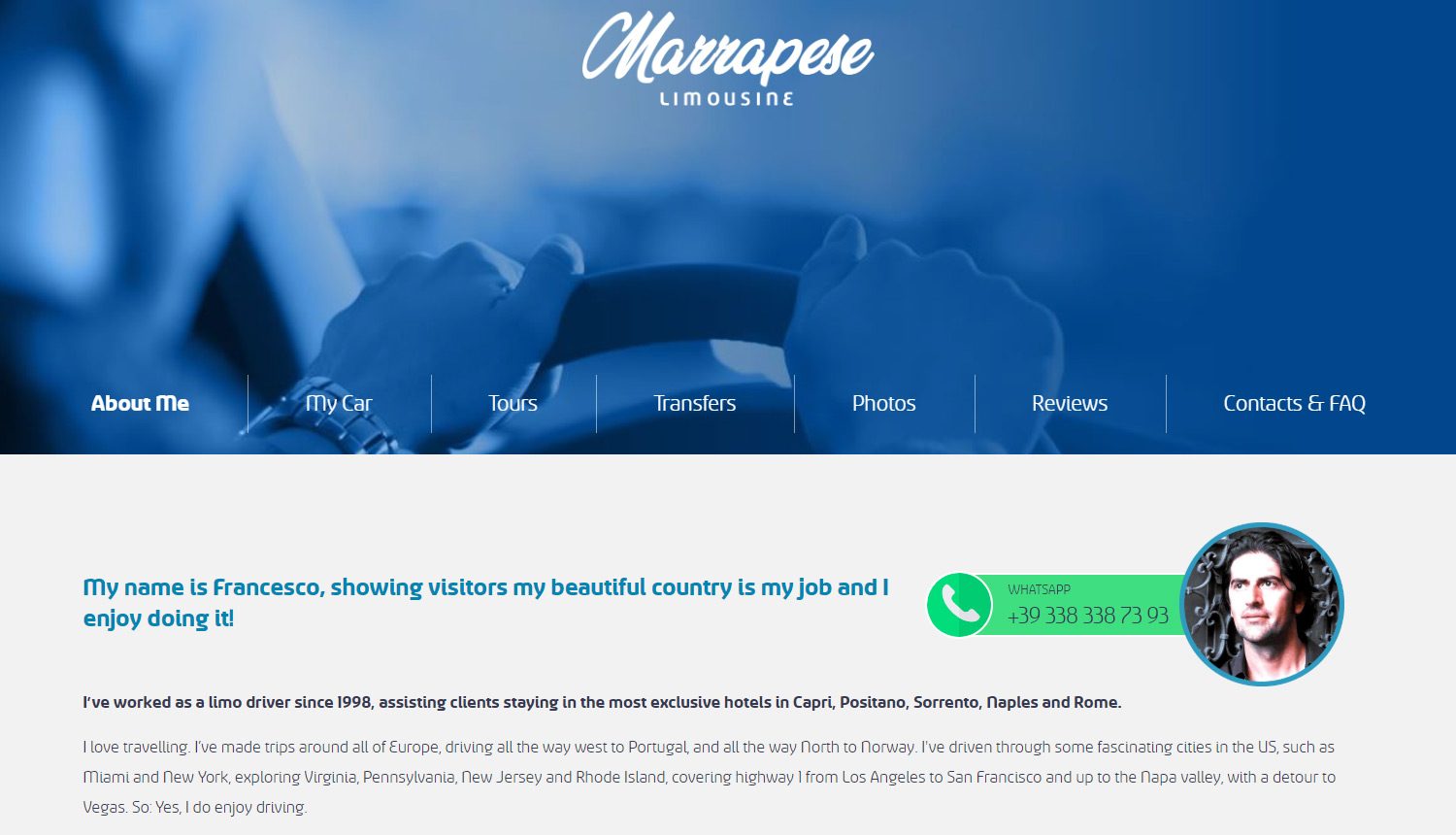 Francesco Marrapese is an expert English speaking limo driver. Since 1998 he helps his clients create great memories during their Italian holidays among the beauties of Sorrento, Pompeii, the Amalfi Coast and Naples.
The site has a graphic layout characterized by a responsive design, and the tour presentation sheet consists of:
a textual description written according to the SEO optimization criteria
a photo gallery
information about the services included in the price
Thanks to the implementation of the WhatsApp chat on the web site, the interaction between the customer and the manager happens quickly.