Studio di Consulenza Aziendale Avv.To Alessandra Petrillo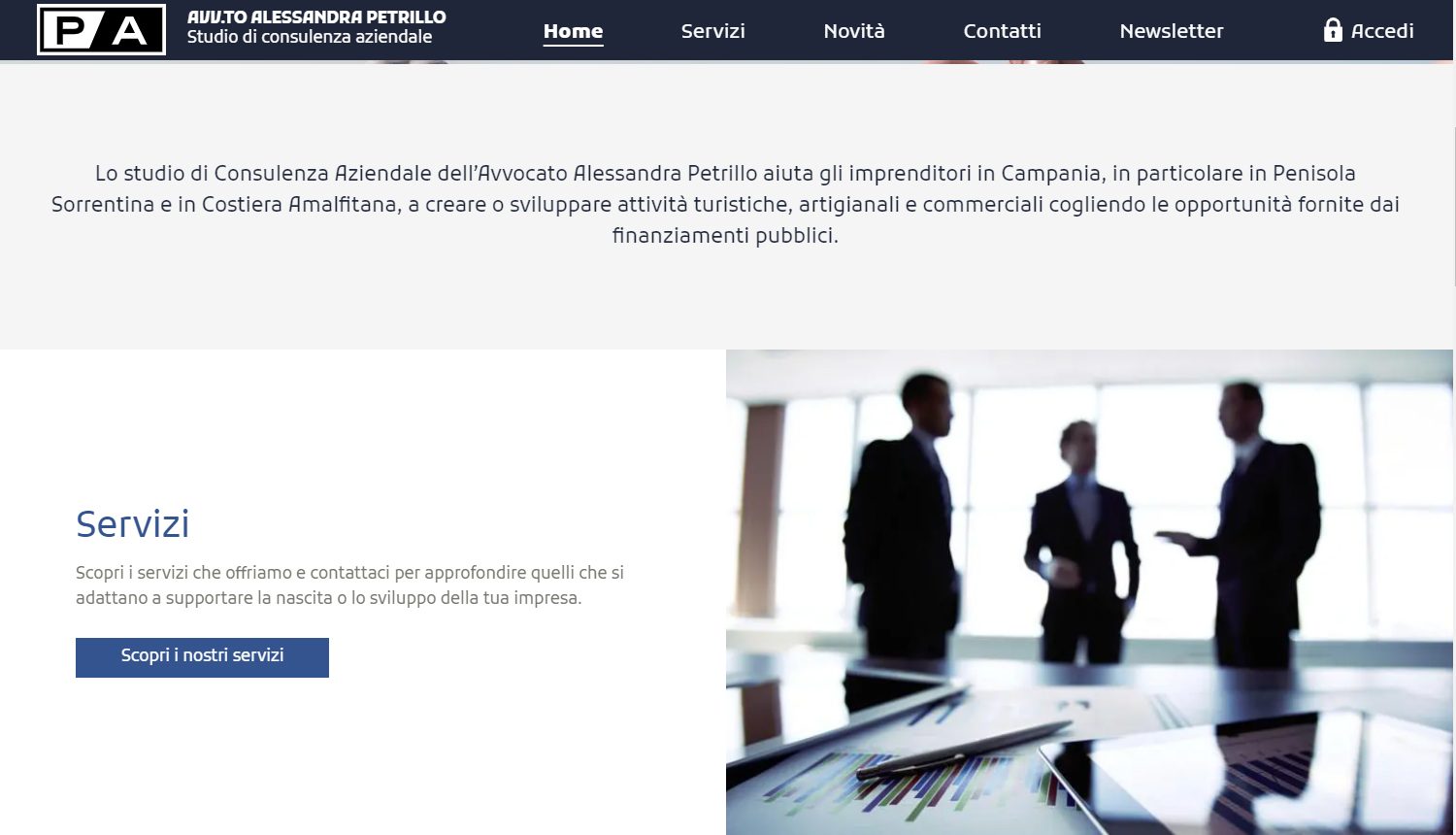 The office of Lawyer Alessandra Petrillo offers business consulting services for the development and innovation of the business of small and medium-sized enterprises in Campania.
The website has a simple graphic layout and all contents, prepared in a SEO perspective, can be consulted quickly thanks to an easy and intuitive navigation.
In the "News" section, information is provided regarding active notices for public funding. By accessing the reserved area, the user can send files to the office, facilitating and speeding up the consultancy work.