Touring with Laura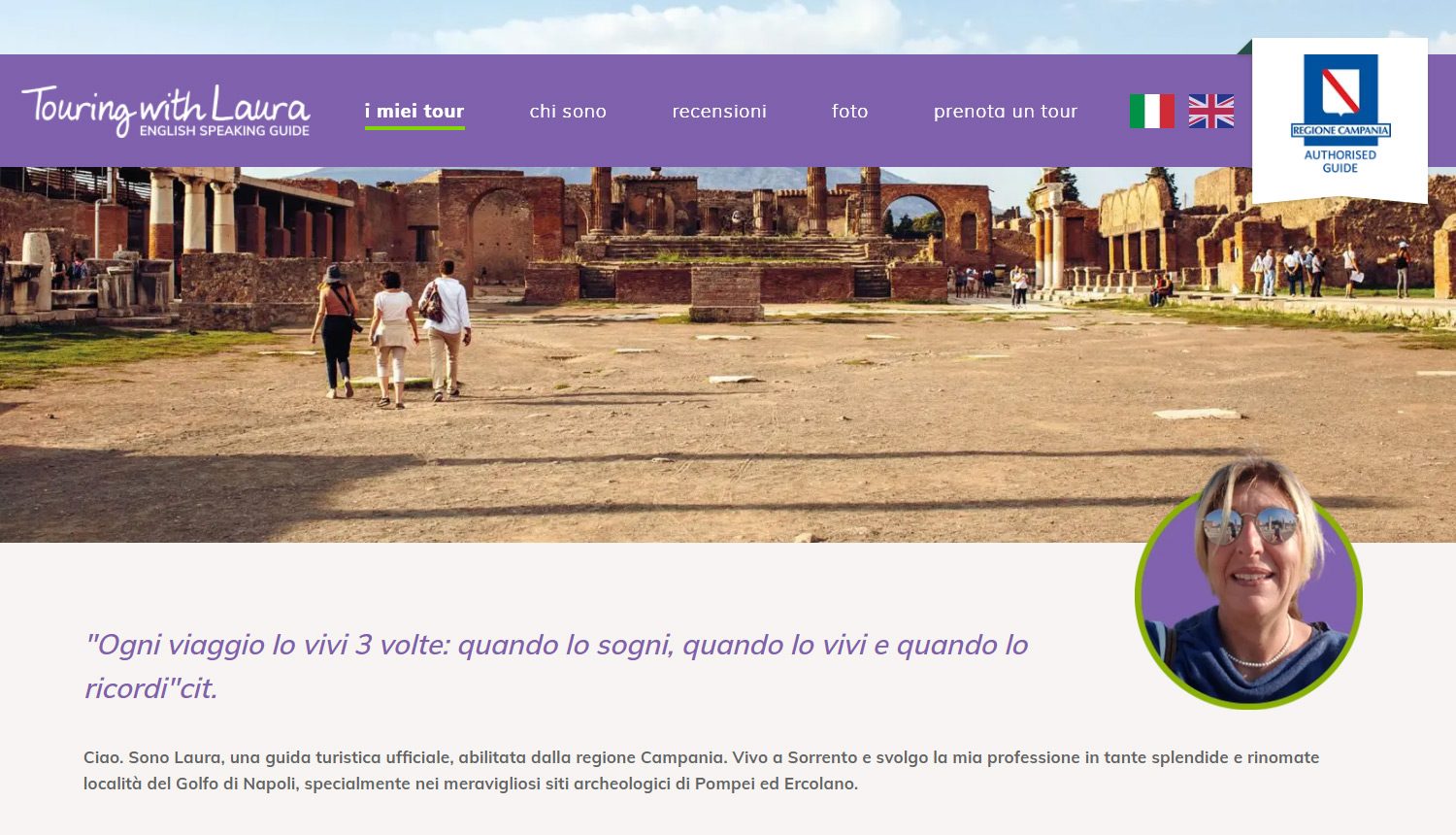 Laura è una guida turistica abilitata dalla regione Campania che da oltre 30 anni svolge la sua professione in tante splendide e rinomate località del Golfo di Napoli.
Il sito web presenta in modo dettagliato tutti i tour offerti da Touring with Laura, tramite un'interfaccia grafica semplice ed intuitiva. Per richiedere una delle escursioni proposte è sufficiente compilare il modulo dedicato, fornendo tutte le informazioni personali e i recapiti.
Grazie al nostro pannello di gestione personalizzato Laura può editare foto e testi e mantenere il suo sito sempre aggiornato.