La Maison Des Tout Le Monde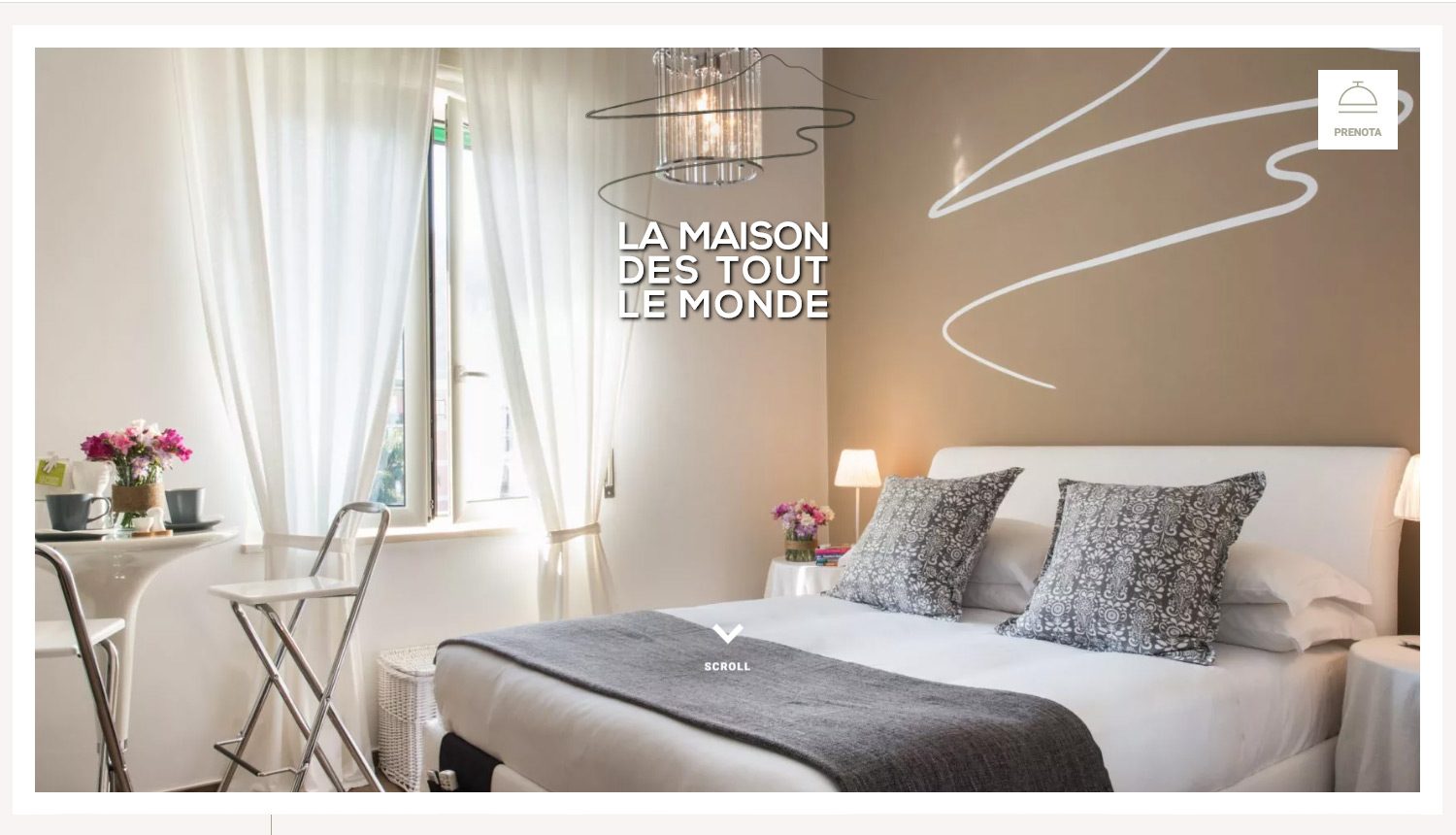 La Maison Des Tout Le Monde is a modern and cozy bed and breakfast located in the center of Sorrento.
The website presents in detail the rooms and the services offered by the structure with the support of photo galleries, which can be browsed in full-screen, and texts written according to SEO optimization criteria. The browsing experience is more enjoyable tanks to the use of animations.
From the "Location" section it is possible to calculate, both via the desktop and the mobile version, the route to reach the Maison. The site has a responsive design that makes it easy to consult on all devices: PC, smartphone and tablet