Studio Tecnico Arch. Gennaro Fusco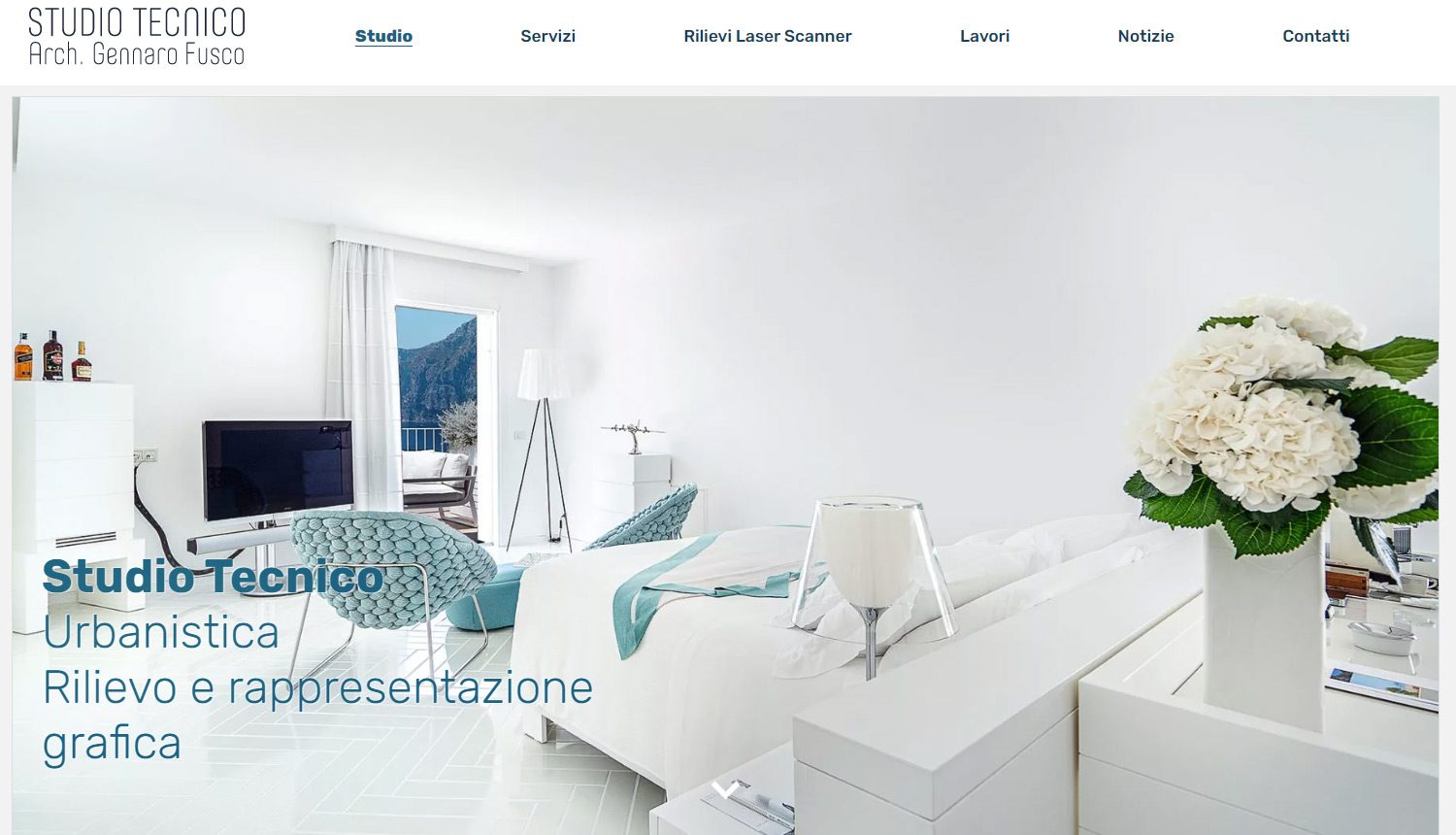 Technical Architect Studio. Gennaro Fusco has been working for over thirty years on the Amalfi and Sorrento Coast with urban planning, cadastral services, relief and graphic representation.
We have created a modern and dynamic website designed to highlight all the services offered and the works carried out by the Technical Architect Studio. The custom and easy to use CMS (Content Management System) allows the client to manage his website in complete autonomy.