Maison Fernanda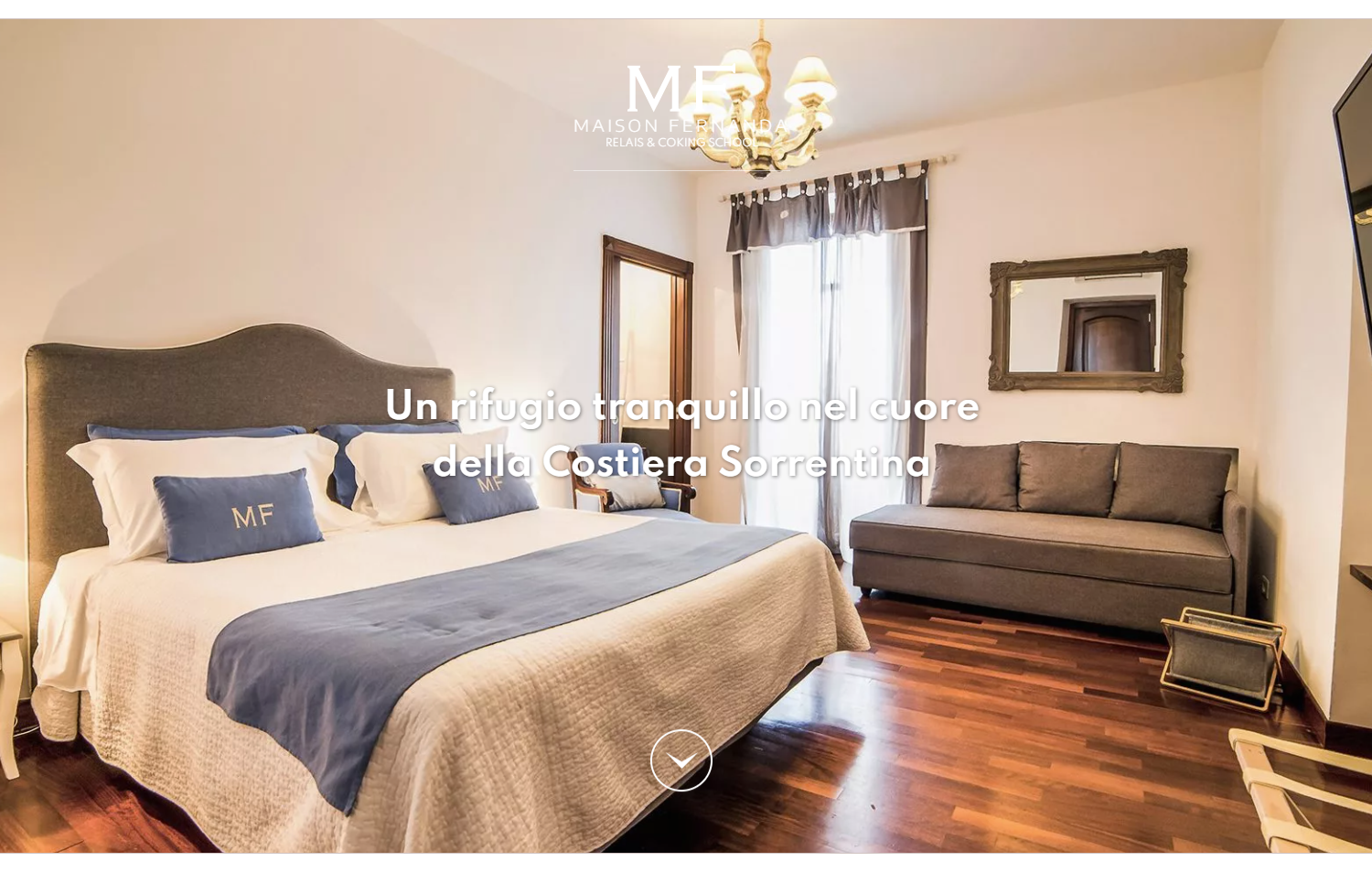 Maison Fernanda is a relais located in the wonderful village of Sant'Agata sui due Golfi and it offers rooms with a sophisticated design and all services which will make your stay extraordinary.
The website highlights the strengths of the relais through the use of a rich photo gallery, which can be browsed in full screen, and descriptive texts written with an SEO perspective. The graphic interface takes up the colour and elements of the Maison Fernanda logo which, among many other services offers the possibility to take cooking classes.
All the contents of the site can be edited, in complete autonomy, by the Maison Fernanda staff using our personalized and easy to use cms.