Ristorante Maria Grazia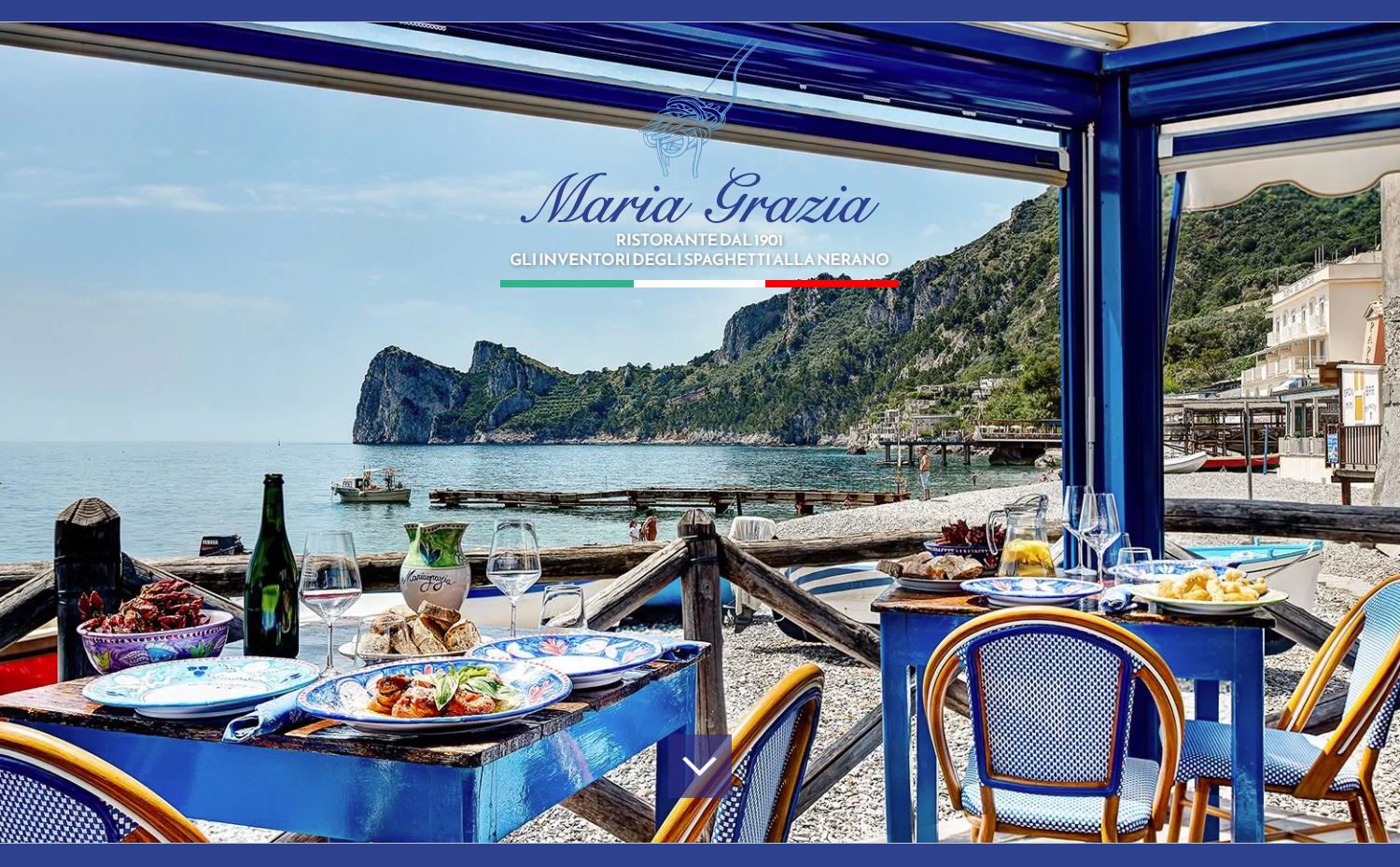 Maria Grazia is a restaurant located by the sea, in the fishing village of Nerano, as well as offering delicious fish dishes, it is the holder of the original recipe of the spaghetti alla Nerano.
The website describes with care the culinary philosophy and the ancient history of this restaurant, both made of unique flavours, genuine ingredients and typical recipes from the local tradition, highlighting even the evocative location of the ancient village of Nerano.
The website allows you to check the menu and the wine list in digital format with a quick click, specially created to make it accessible especially on mobile phones, avoiding the use of paper. The menu, which can be modified by the manager via a personalised back-office, presents all the necessary information: name of the dish, ingredients, price and possible allergens.