Marameo Beach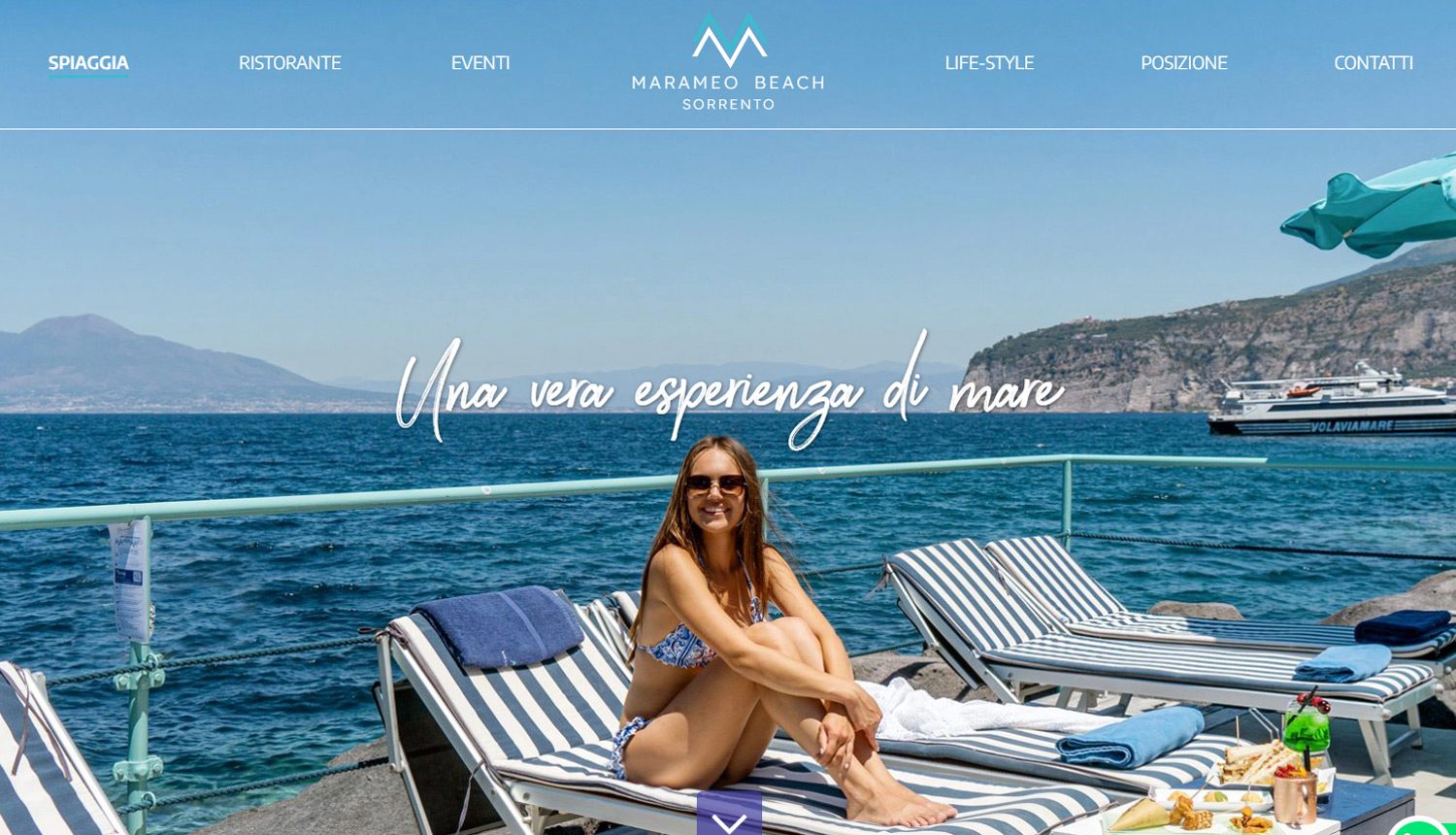 Marameo Beach is one of the oldest beach clubs in Sorrento and it offers its clients an elegant establishment where they can sunbathe, have a romantic dinner or organise their ceremony.
We performed a restyling of the website to highlight the unique elegance and style of the Marameo Beach, providing an intuitive website with a youthful and fine design, created with great attention to detail, emphasizing each one of the strengths of the structure.
The website is optimised for every device: desktop, tablet and mobile, and can be changed in every moment by the client by accessing the back-office with their own credentials.