Vesuvius National Park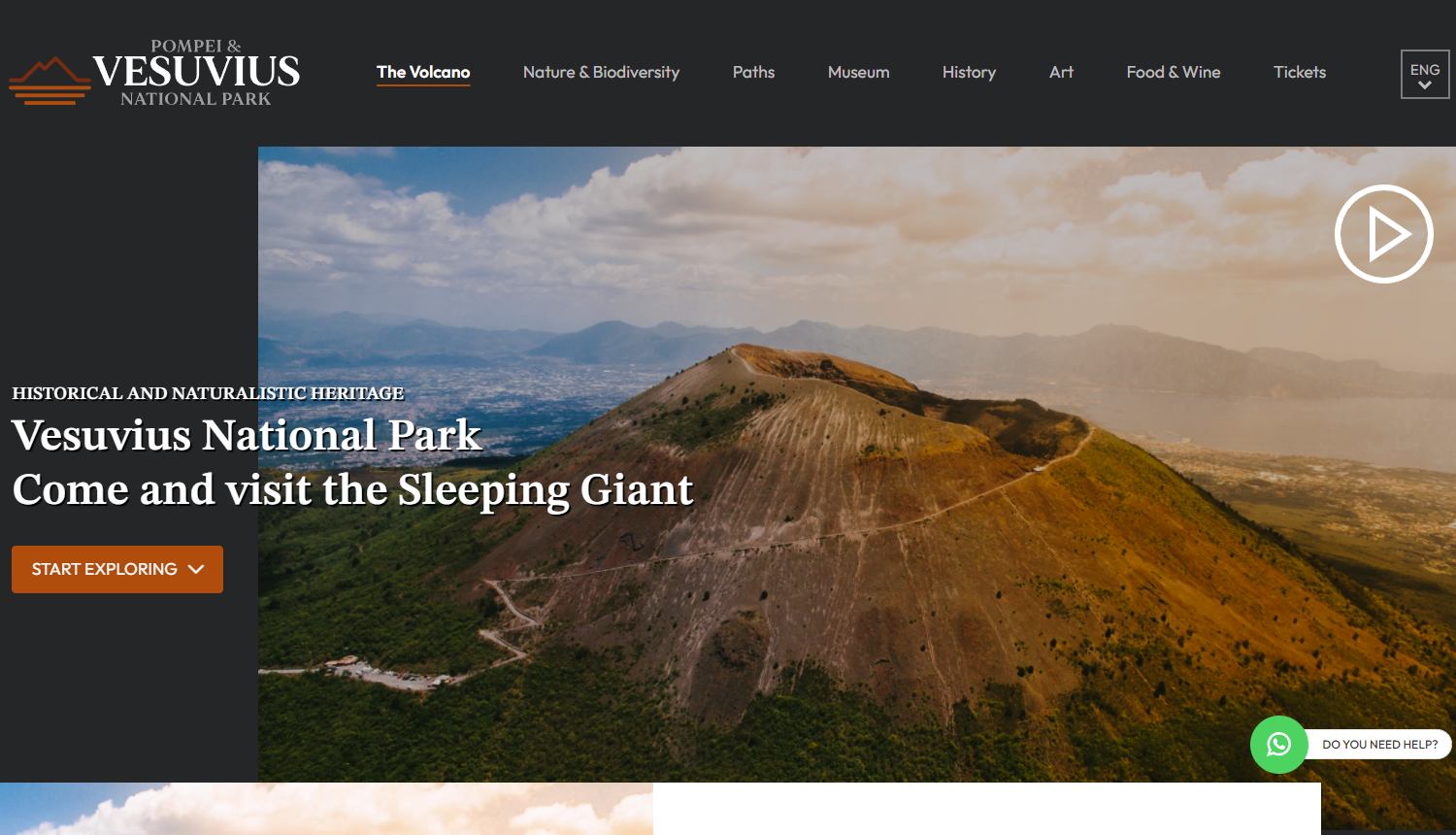 Type: Informative website
Vesuvius National Park was born from the love for Vesuvius and the desire to discover all its wonders and secrets.
The website is divided in various sections where the informative contents and lively graphic interface, which takes the colours of Vesuvius, immerse the user in the vast ecosystem of the volcano, telling its history, flora and the fauna that inhabit its slopes, the paths and much more.
The content can be updated in real time thanks to our backoffice.