Hotel Saline Palinuro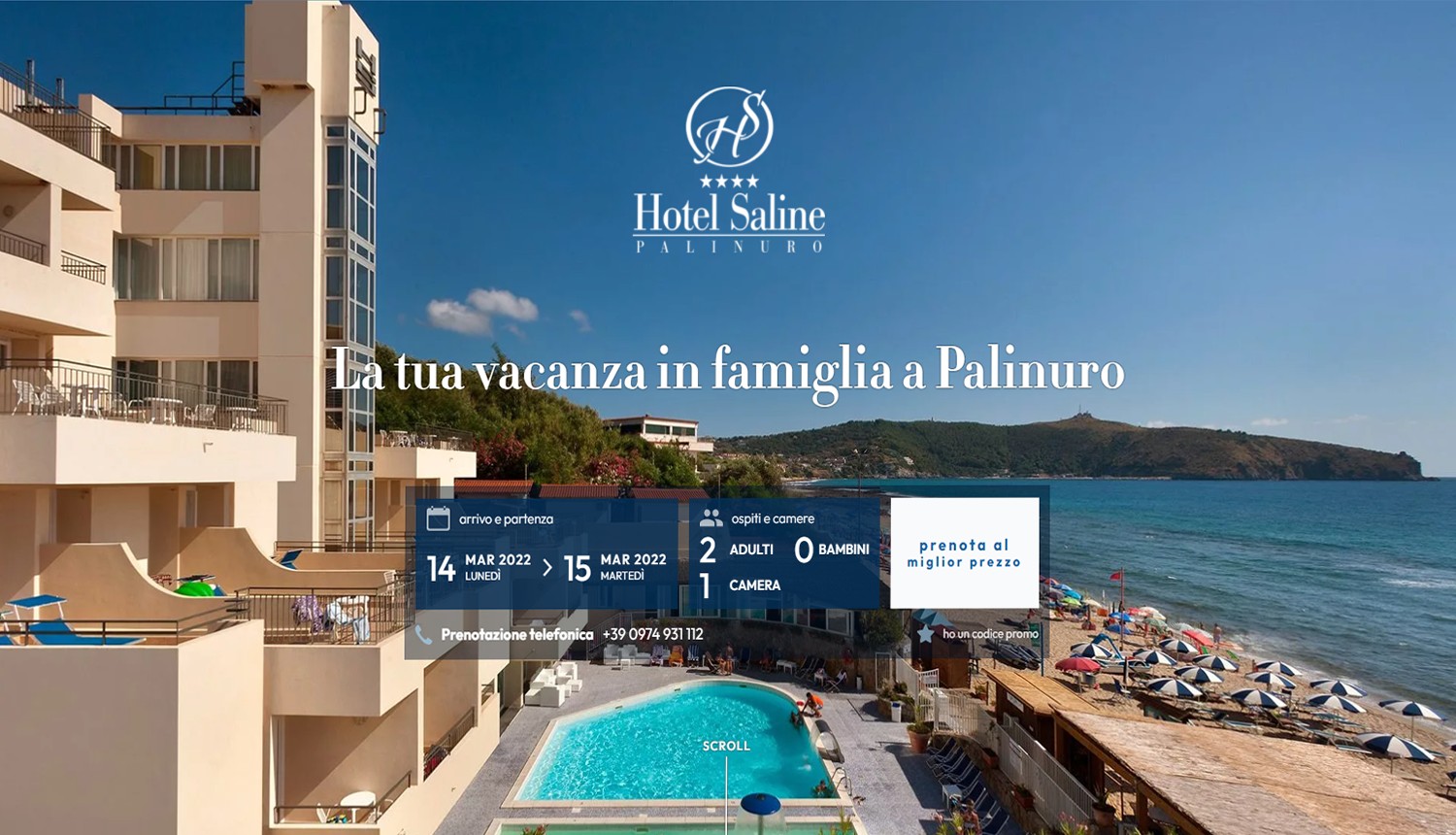 Hotel Saline is located in Palinuro and is specialised in offering services to families such as mini-clubs, exclusive room services, activities for all age groups and, above all, child-friendly catering.
Totally renewed in its graphics, the website has a fluid, intuitive navigation and highlights the hotel's strengths: making families live a dream holiday by offering tailor-made services and activities. In addition, the hotel management can independently modify photos and texts thanks to the personalised back office.