Hotel Mega Mare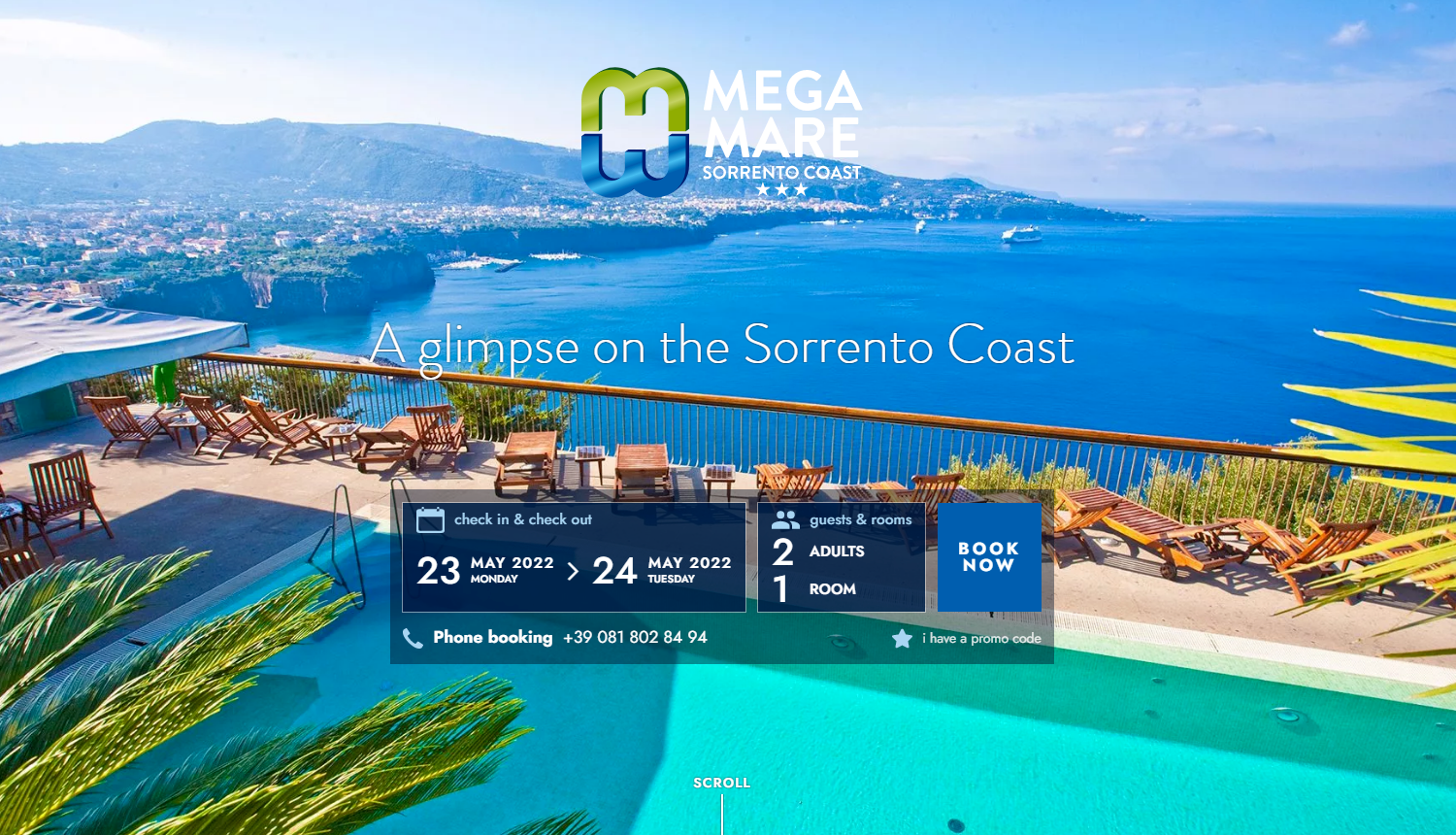 The Hotel Mega Mare is a 3-star hotel located in the most panoramic and quiet spot on the Sorrento Coast with a view that embraces the entire Gulf of Naples, from Mount Vesuvius to Sorrento.
The site has a new graphic interface to offer the user a more intuitive and pleasant navigation, also thanks to the implementation of many animations.
Through the integrated Booking Engine it is possible to check room availability and book a stay online in total security.
The staff of the Hotel can keep the site updated with photos, text and new offers thanks to our customized cms.