LimoServiceInItaly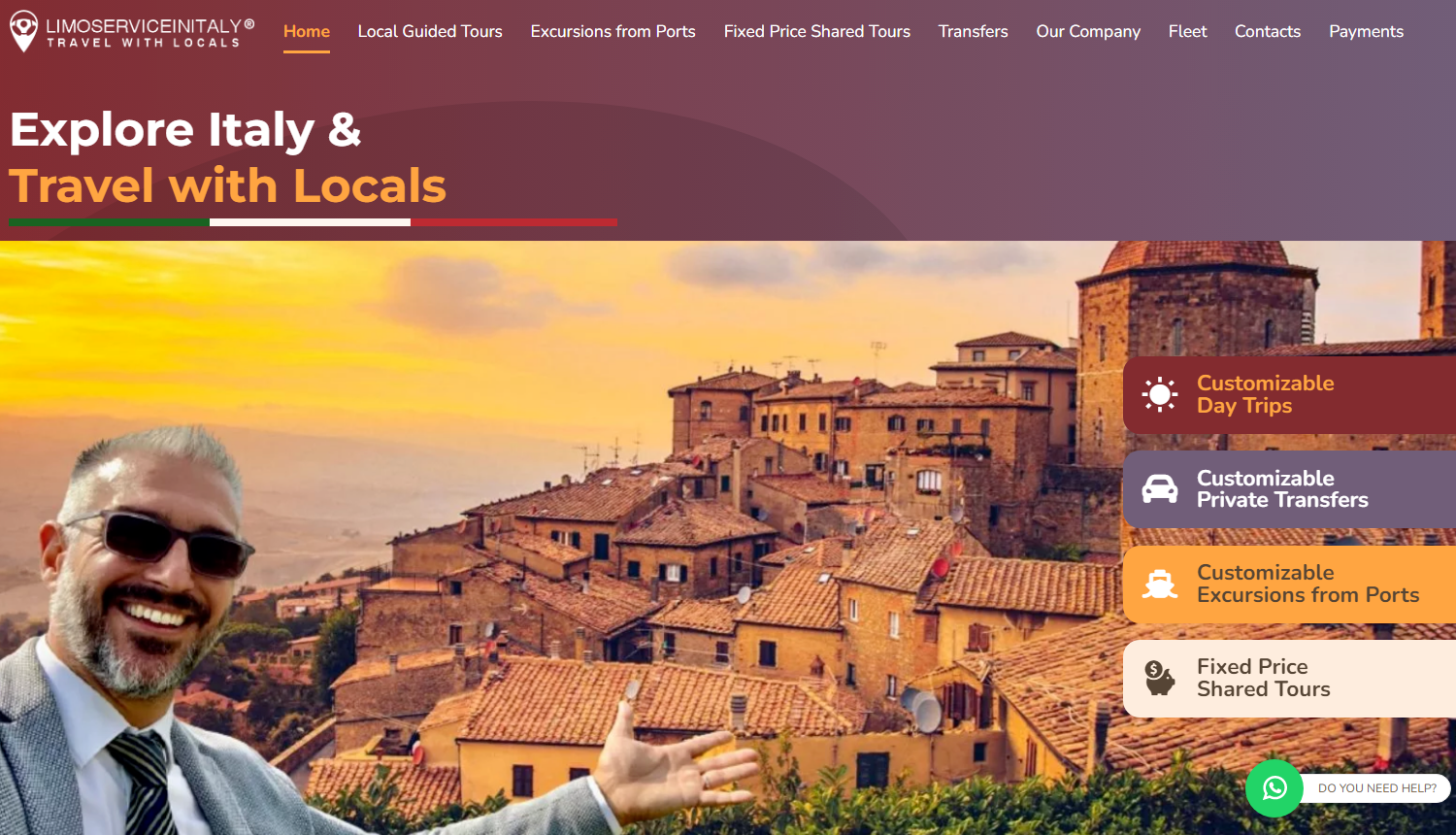 Type: Tours, Shore Excursions & Transfer
LimoServiceInItaly is a company that offers travelers from all over the world the opportunity to enjoy exclusive experiences among the beauties of the Tuscany Region, the Cinque Terre, the Amalfi Coast and Pompeii accompanied by professional English-speaking drivers.
The site presents tours and excursions through detailed data sheets containing the day's itinerary and information about duration, included services and extras.
Users can easily choose the tour they prefer thanks to quick and intuitive navigation that also allows them to filter the various contents according to locations or ports of departure.
Thanks to our customized cms, Gianmaria and his staff can edit text and photos independently, thus keeping the site always up-to-date.