Sorrento Flats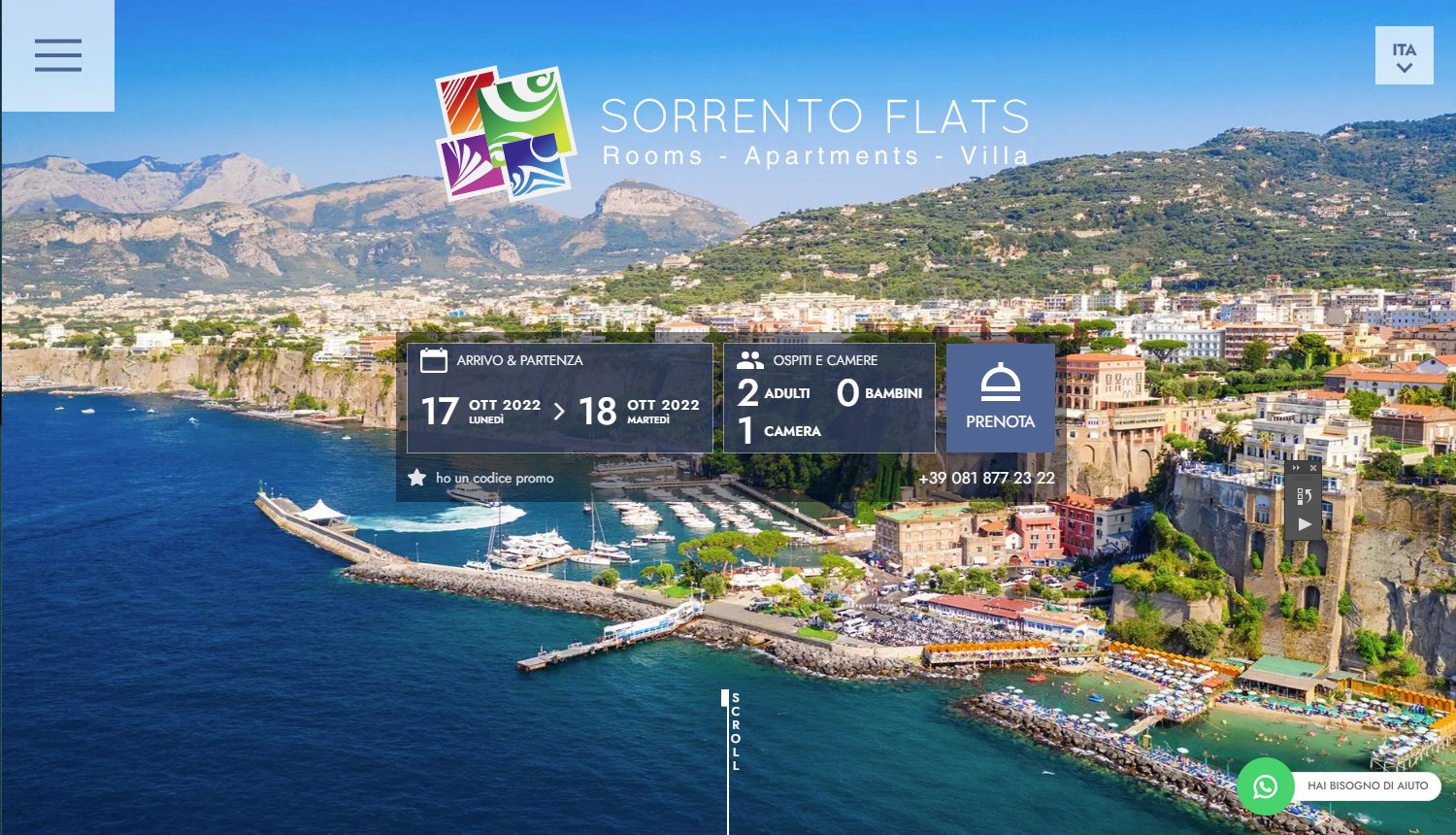 Sorrento Flats offers three different locations for a special stay in the beautiful Sorrento: modern rooms and flats located in the heart of the city and an entire villa located on the green hills of Casarlano, just a few minutes from the centre.
The website has been completely redesigned to enhance the different facilities available, leaving a great space for photos made attractive by the bright colours proposed by the modern furnishings.
An excellent and pleasant User Experience is guaranteed thanks to a functional graphic interface, integrated features, and the optimisation for each device and operating system.
Furthermore, through our customised CMS, the textual contents, which are available in 5 languages, and the photographic contents can be easily edited directly by the customer.