Villa La Contessina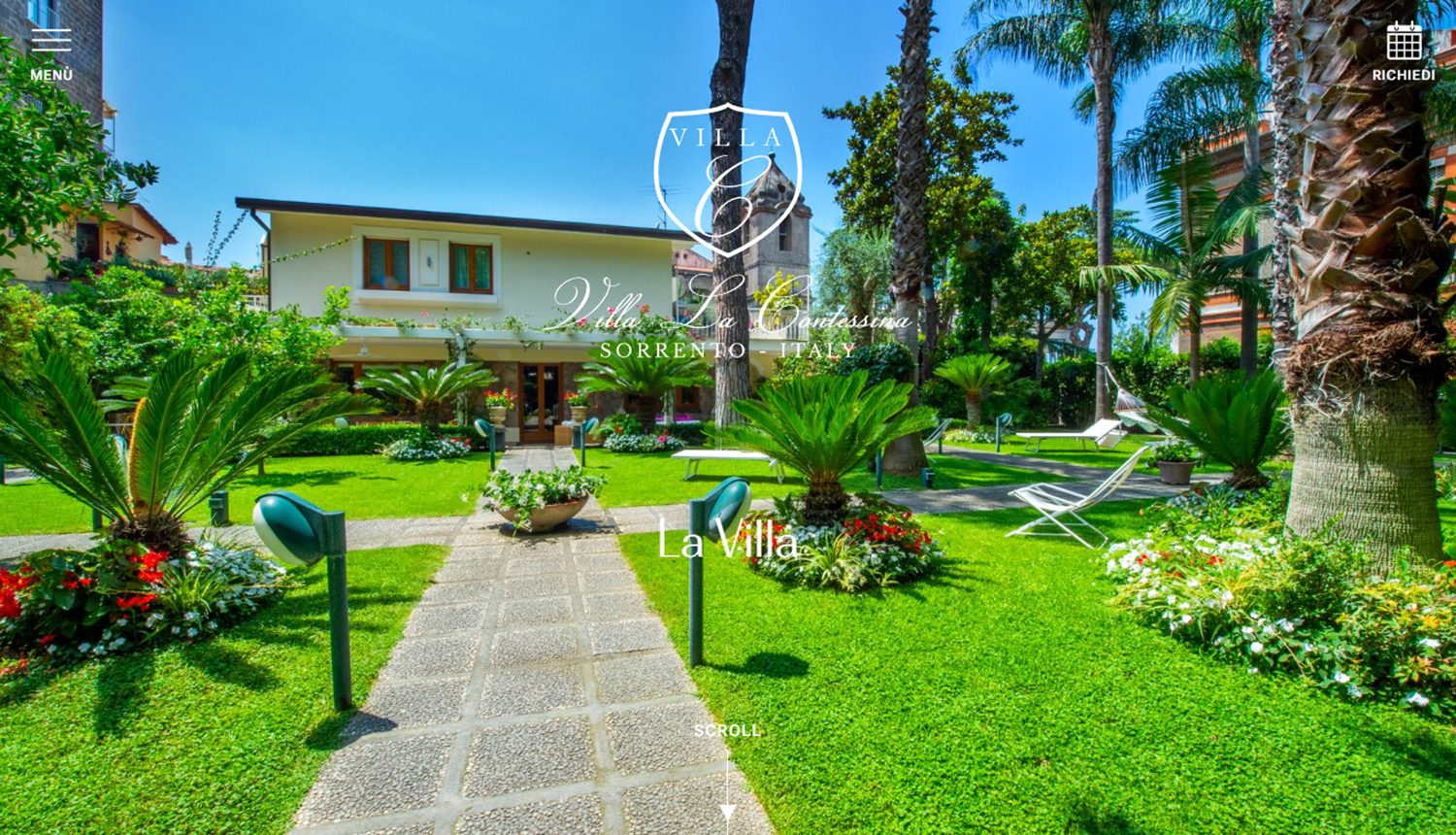 Villa La Contessina is a wonderful villa immersed in the greenery of an extraordinary garden in the centre of Sorrento. A location immersed in nature, in an oasis of peace and tranquillity, amidst the scents of citrus fruits and the changing colours of the surrounding nature, just a stone's throw from all the places of interest in the area.
The new website created highlights all the beauty and elegance of the interiors with a special accent on the stylish details, also emphasising the wonder of the garden that surrounds it with full-screen browsable photo galleries that enhance the style of the various rooms that make up the villa.
Thanks to a fluid and intuitive navigation and attractive graphics, the site is pleasant. Moreover, all the textual and photographic contents can be edited, in complete autonomy by the client, through our customised cms, always presenting a new and updated look.