Residenza Mare Di Sotto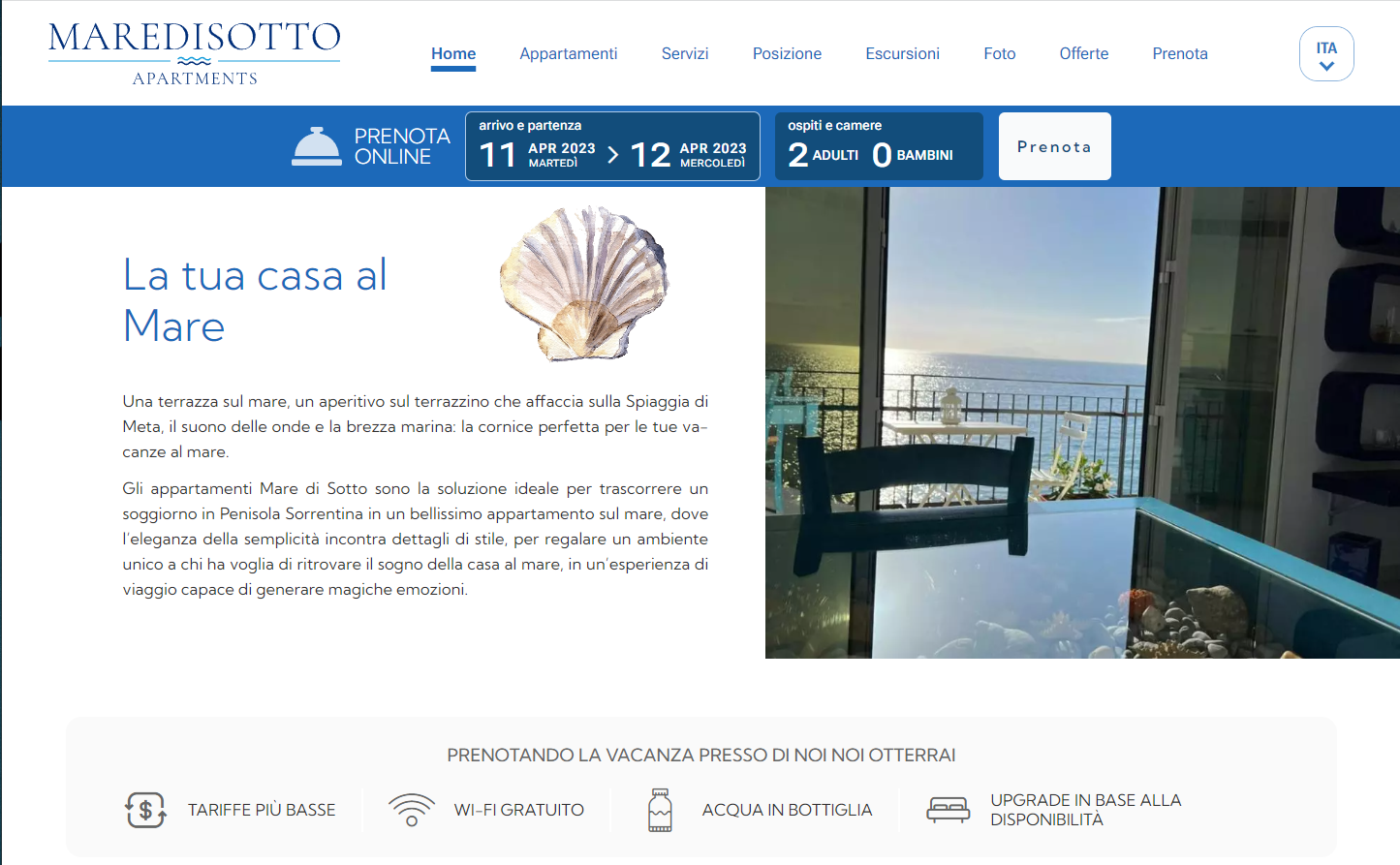 Mare Di Sotto has three beautiful apartments by the sea, overlooking the beautiful beach of Meta in the Sorrento Peninsula, for relaxing and comfortable stays.
The website that has been created for the Mare Di Sotto residence highlights the apartments with their peculiarities thanks to a personal gallery for each of them, showing the details of the accommodations and all the attached services.
The site has a menu that can be navigated with ease and also allows one to learn about the various excursions that can be taken once one arrives here, offering an overview of the beauty of the area. The integrated booking engine provides the guest, a system with which to book in just a few clicks through certified payment methods.
The user experience is also made pleasant by the use of a marine color palette that instills a feeling of serenity and peace and clearly expresses the proximity to the sea.