Capri Free Diving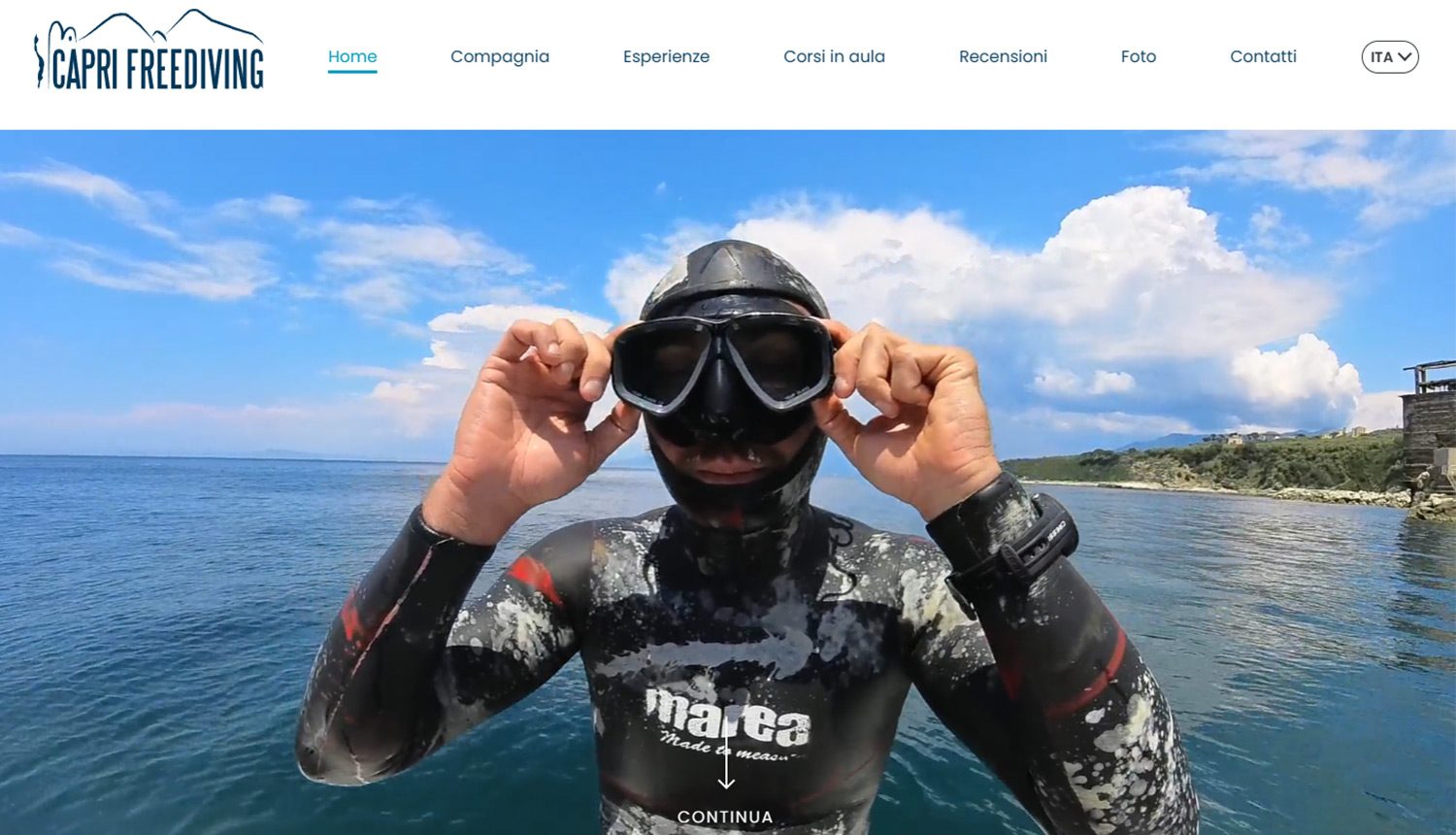 Capri Freediving is a center that offers freediving and snorkeling courses in the Sorrento Coast and the Amalfi Coast. The center was born from Antonio Mironi's love and passion for the sea. He is a certified instructor by the Apnea Academy Sports Association and the Italian Foundation for Sports Fishing and Underwater Activities (FIPSAS). He decided to share his experiences with a broader audience.
For Antonio Mironi, we have created an e-commerce website with an attractive and intuitive layout for quick and enjoyable access to the content. Each course has a dedicated page that allows for easy and fast purchase. The different sections have been optimized for SEO, and a contact form is available for inquiries.
The customer has the opportunity to independently and constantly add content to the website through a personalized back office.