Caluga House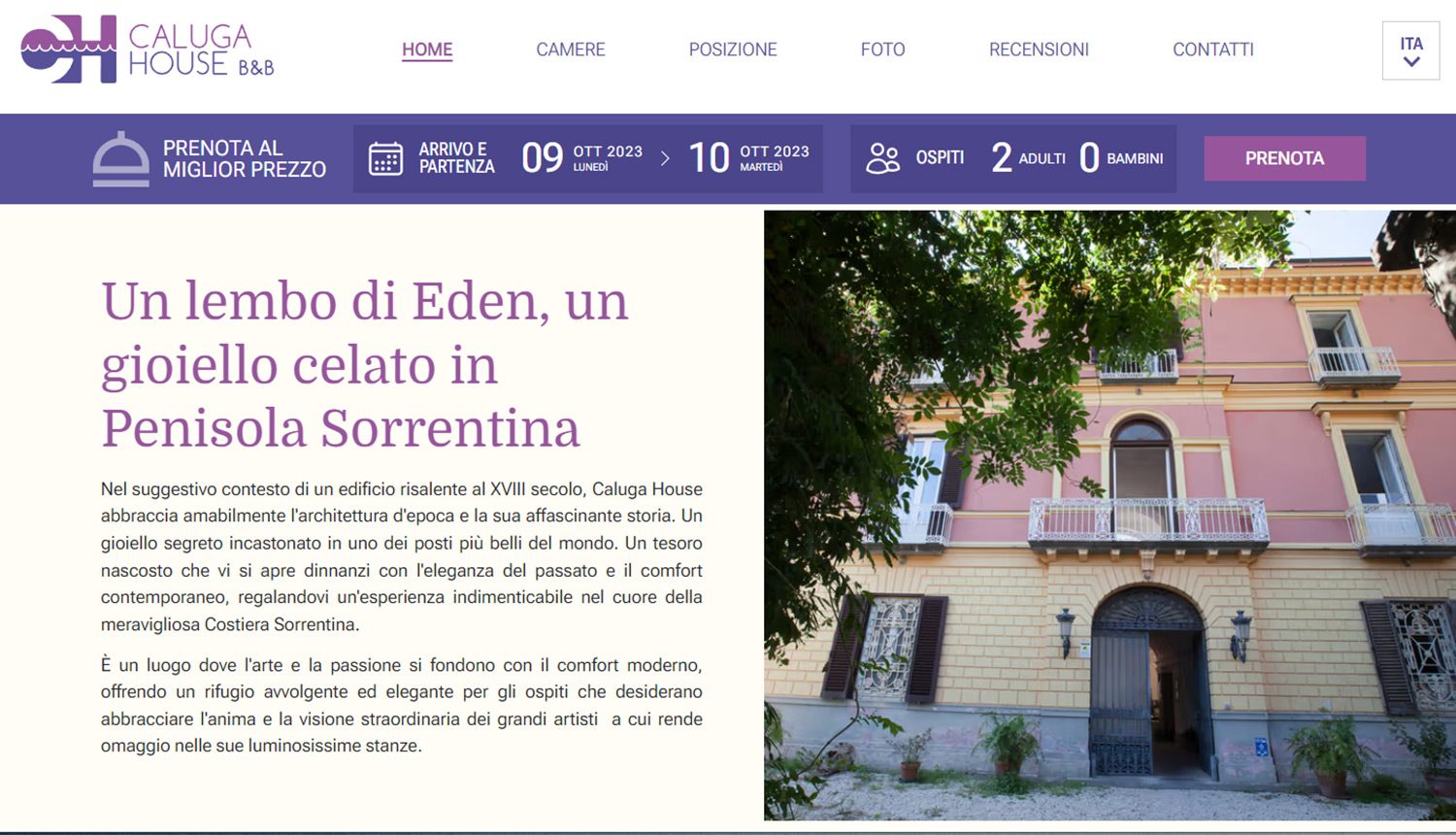 The newly created website for Caluga House beautifully captures the essence of the property - an exquisite B&B nestled in the heart of Piano di Sorrento, within an ancient palace surrounded by lush gardens. The user experience on the Caluga House website is designed to be intuitive, engaging, and informative, with a well-organized menu structure that simplifies information retrieval and booking.
The site is optimized for accessibility across mobile devices, tablets, and desktops, ensuring a consistent display on any screen. The user interface design reflects the ambiance of Caluga House and enhances the overall experience: the color palette used resonates with the interior spaces, the layout is elegant and modern, built on minimal design elements that create a visually pleasing experience. Additionally, high-quality images capture the beauty of the B&B and its surroundings, contributing to a positive visual impact.
The user-friendly interface of the back office simplifies content management tasks, enabling clients to effortlessly manage their website's information and keep it aligned with their evolving needs and offerings.