123° Congresso Società Italiana di Chirurgia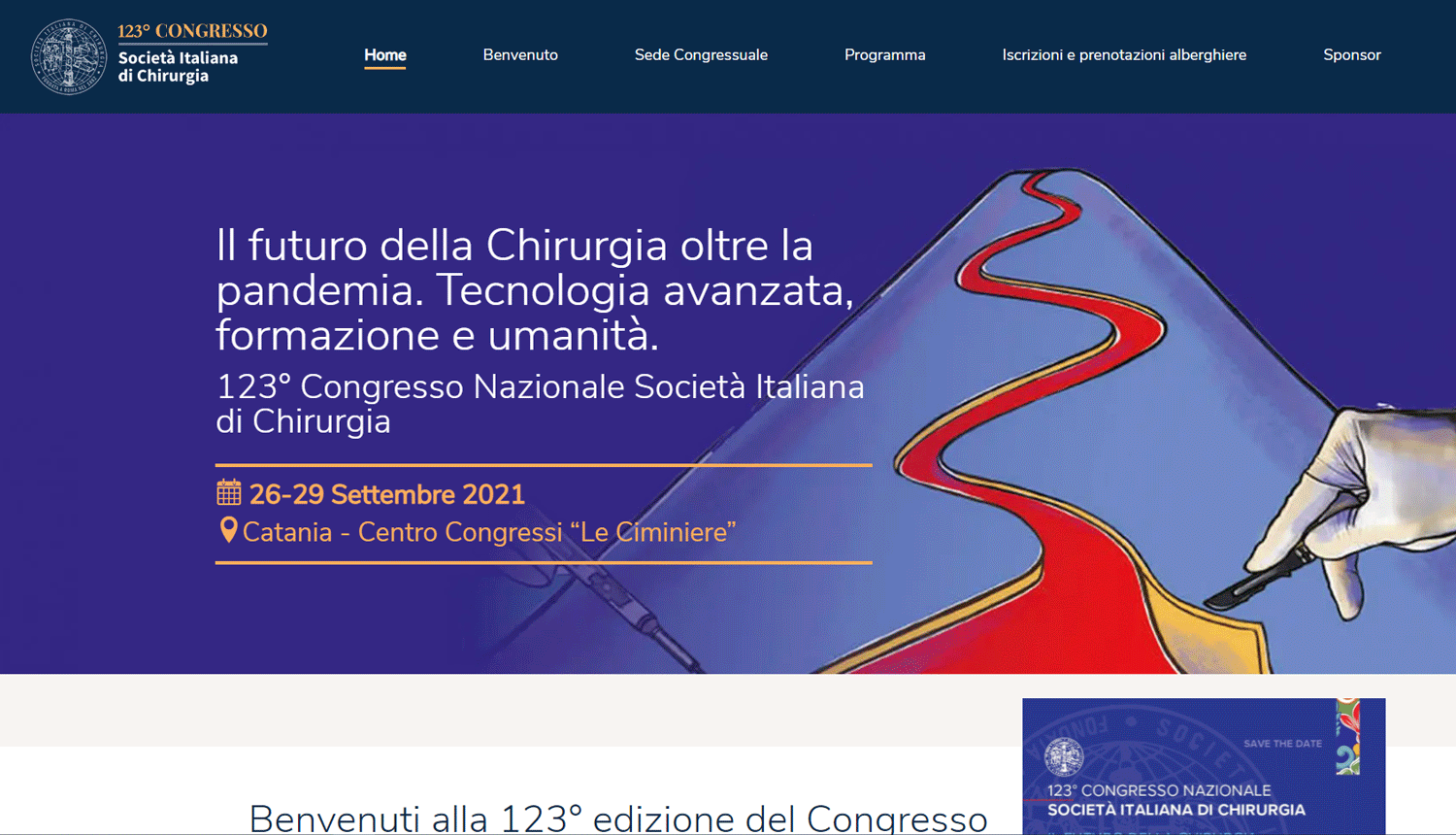 The 123rd Congress of the Italian Society of Surgery is a renowned event that sees the participation of illustrious and emerging surgeons in the beautiful setting of the city of Catania.
The website created combines elegance and functionality, reflecting the soul of the Congress but always remaining faithful to the main objective: to provide information about the event.
In fact, the website has a simple structure that makes navigation fast and intuitive. Each section can also be modified at any time thanks to the back-office, in order to customise and adapt the site to the needs of the Congress and its users.