Agriresort Villa Edera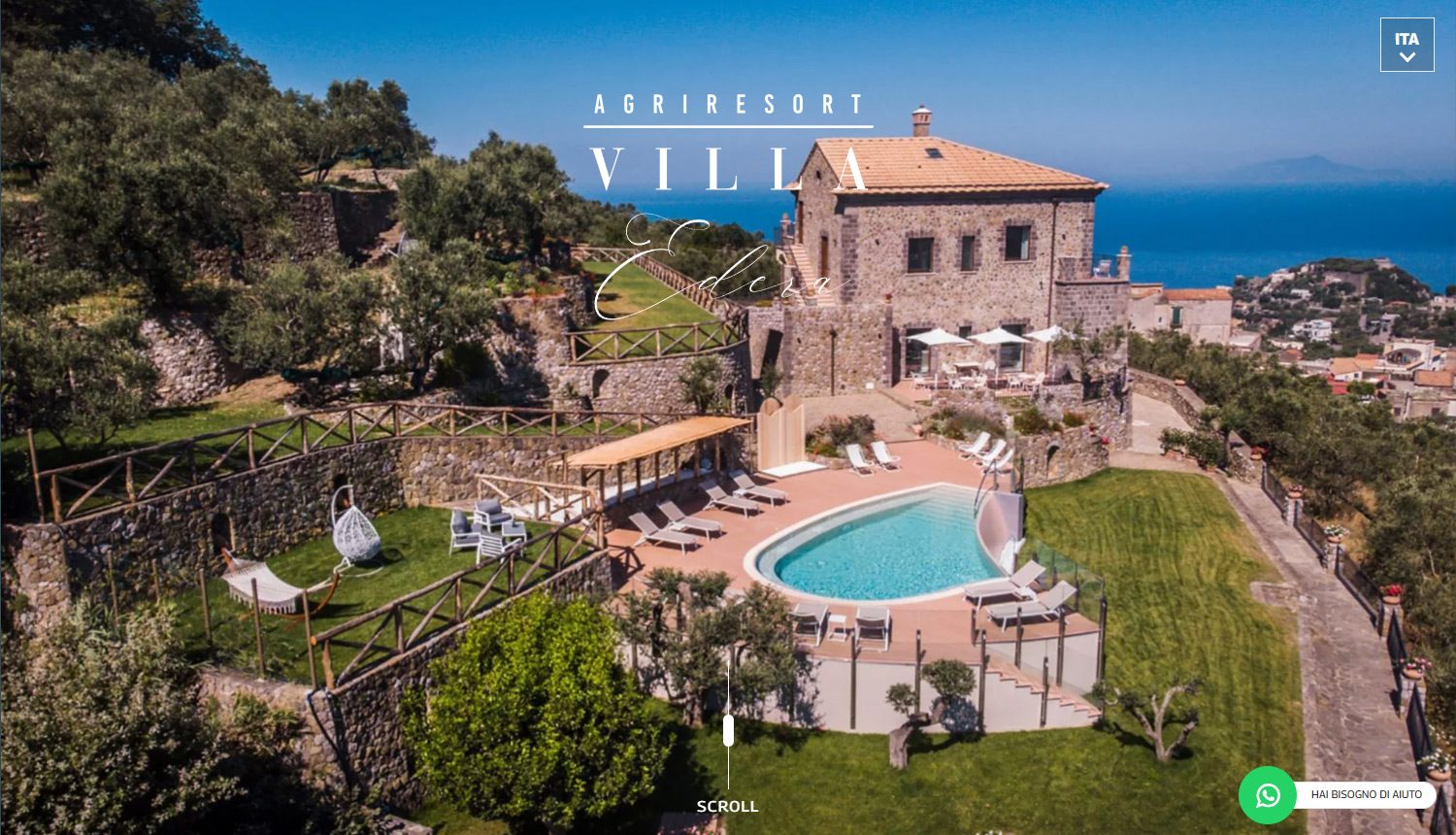 The Agriresort Villa Edera is a refined structure on the hills of Massa Lubrense with a breathtaking view of the Gulf of Naples.
The website created, elegant and functional, is the perfect transposition on the web of the elements that distinguish the structure. A pleasant layout makes the navigation fluid and its dynamism makes the website fully responsive, optimizing it for all devices.
An excellent user experience is guaranteed thanks to the use of quality photos and content that can give the user a taste of the stay they are about to book.
The proprietary back office, which can be accessed via login, allows management to add photographic and textual contents, or modify existing ones as required, in a simple way and in order to offer a web site always updated