Barumba Tiki Pub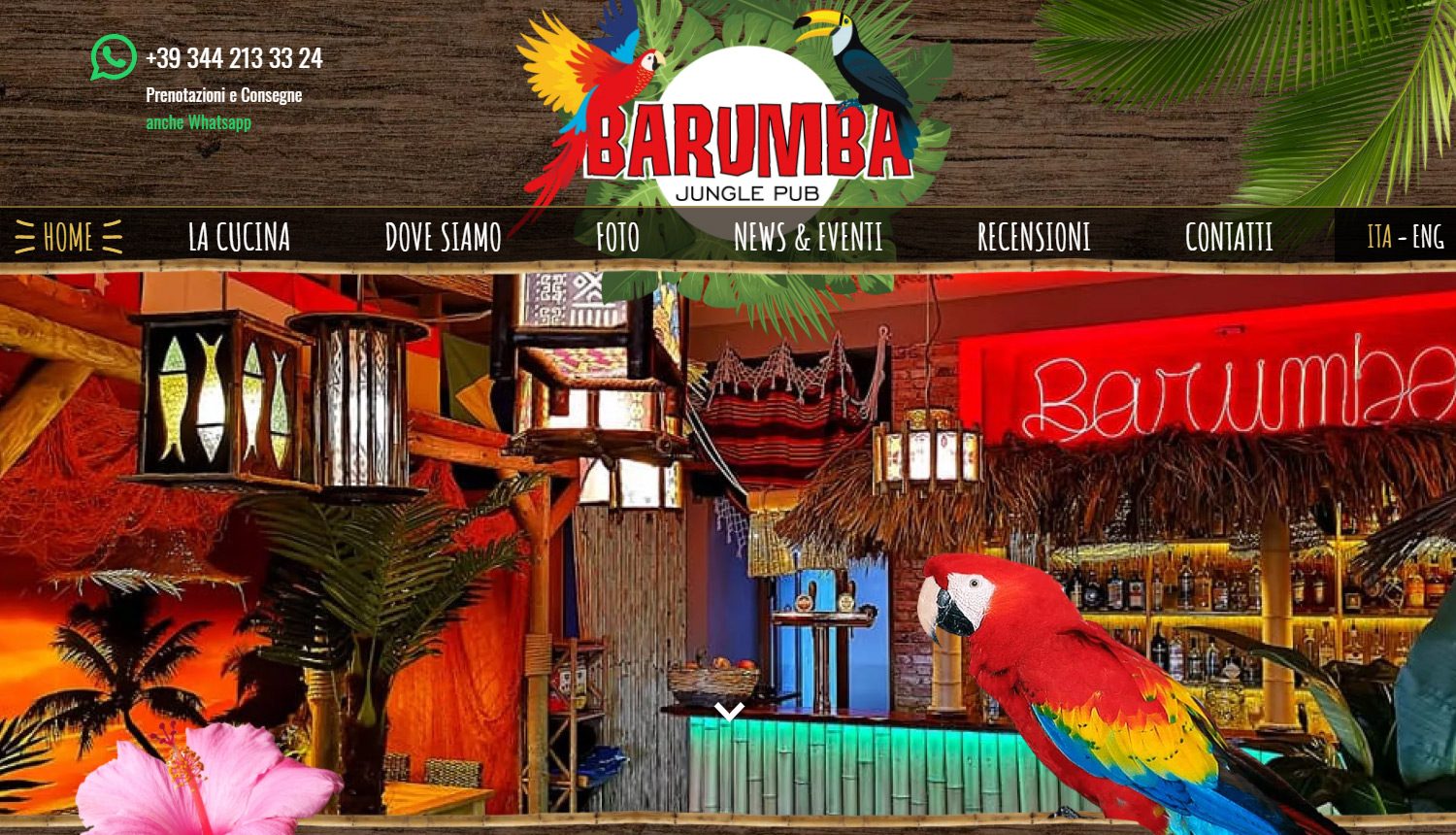 Barumba Tiki Pub in Monticchio, an hamlet of Massa Lubrense, is the only tiki pub in the Sorrento Coast to offer a new menu, with ethnic specialties and tropical cocktails.
Through the website it is possible to consult online the menu and discover all the typical foods of the ethnic cuisine mixed with dishes of the local tradition, to be tasted in the pub or directly at home with the delivery service. For all reservations and deliveries, customers can contact the staff of Barumba directly from smartphone thanks to the integration into the site with Whatsapp.
The site has a responsive design that allows correct views from both desktop and mobile.