Bonifacio Special Tours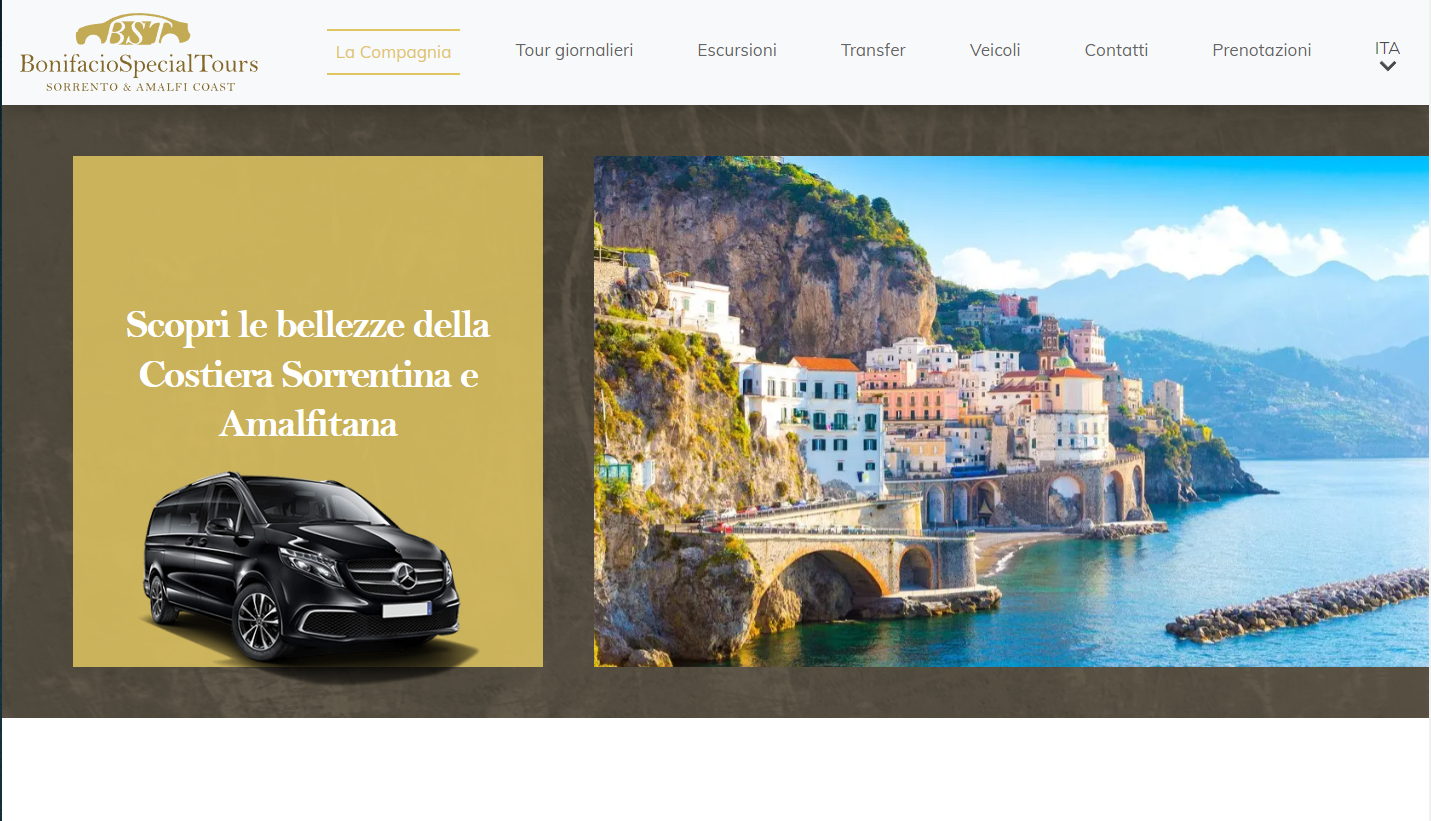 Bonifacio Special Tours is a company that provides daily tours and excursions to the Sorrento Peninsula and Amalfi Coast, visits to the archaeological sites of Pompeii and Herculaneum, and food and wine experiences, through a journey to discover the places and products of the Campania region.
With Bonifacio Special Tours you can reach Amalfi, Positano, Sorrento, Ravello and many other destinations on the Amalfi Coast and the Sorrento Peninsula from the hotel, port, station or airport of your choice.
Thanks to fluid navigability and a series of photo galleries accompanying the tour sections, the user experience is made extremely pleasant.
The site allows you to book your favourite tour by paying a small deposit in advance by card or paypal in total security with an SSL encrypted connection.