Carmine's See Amalfi Coast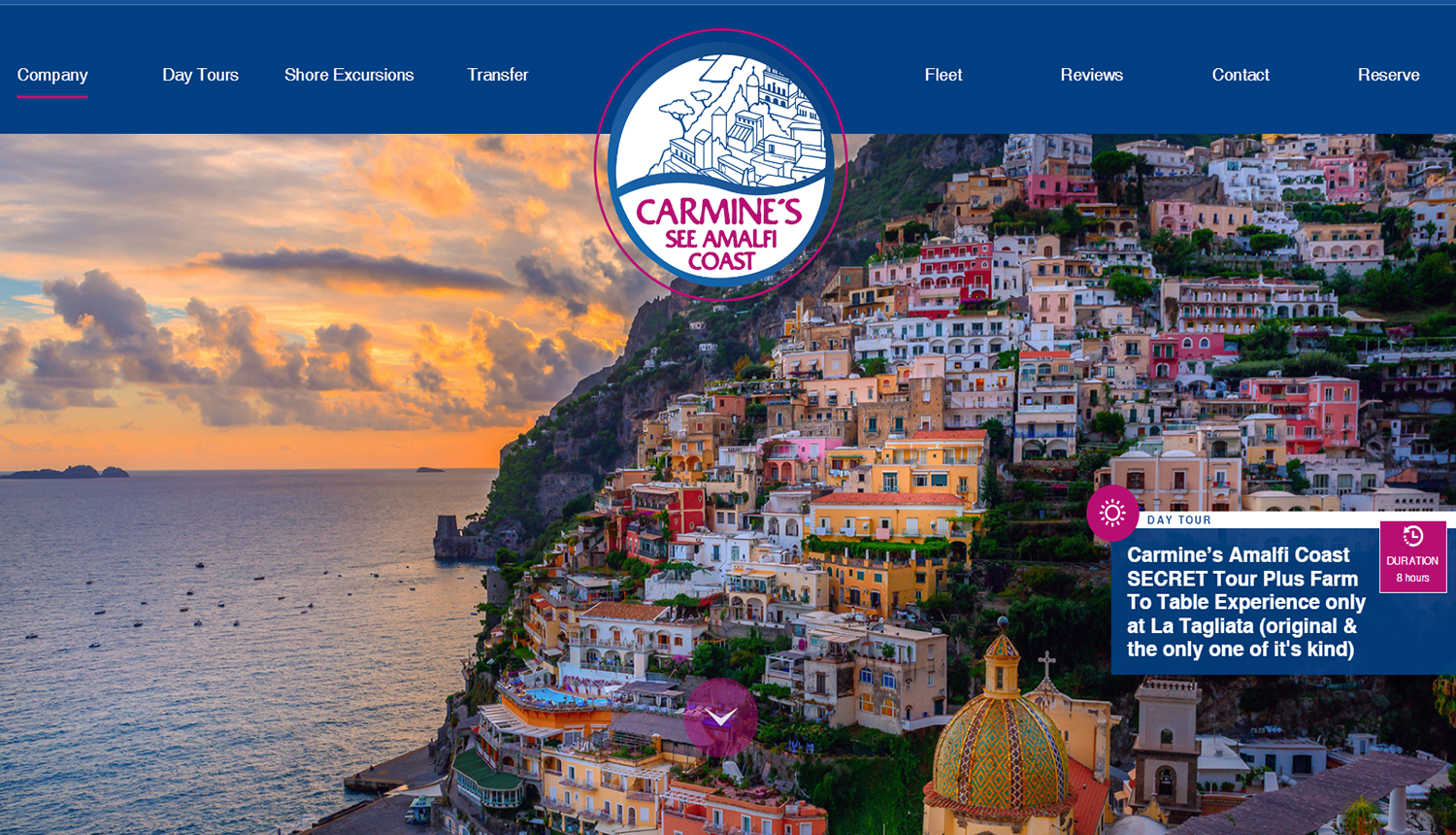 Type: Tours and Excursions
Carmine's See Amalfi Coast is a company that offers the possibility, through organised tours, to discover the scenic, cultural and folk beauties of the Sorrento Peninsula and the Amalfi Coast.
The site is divided into sections that highlight the various services offered, enriched with photos and detailed descriptions of the excursions and tours.
The site's graphic interface has been designed using the blue and fuchsia colours of the logo, making it lively and attractive.
The owner of the site can easily manage all areas thanks to our customised CMS.