Casa Tonia & Casa Pepe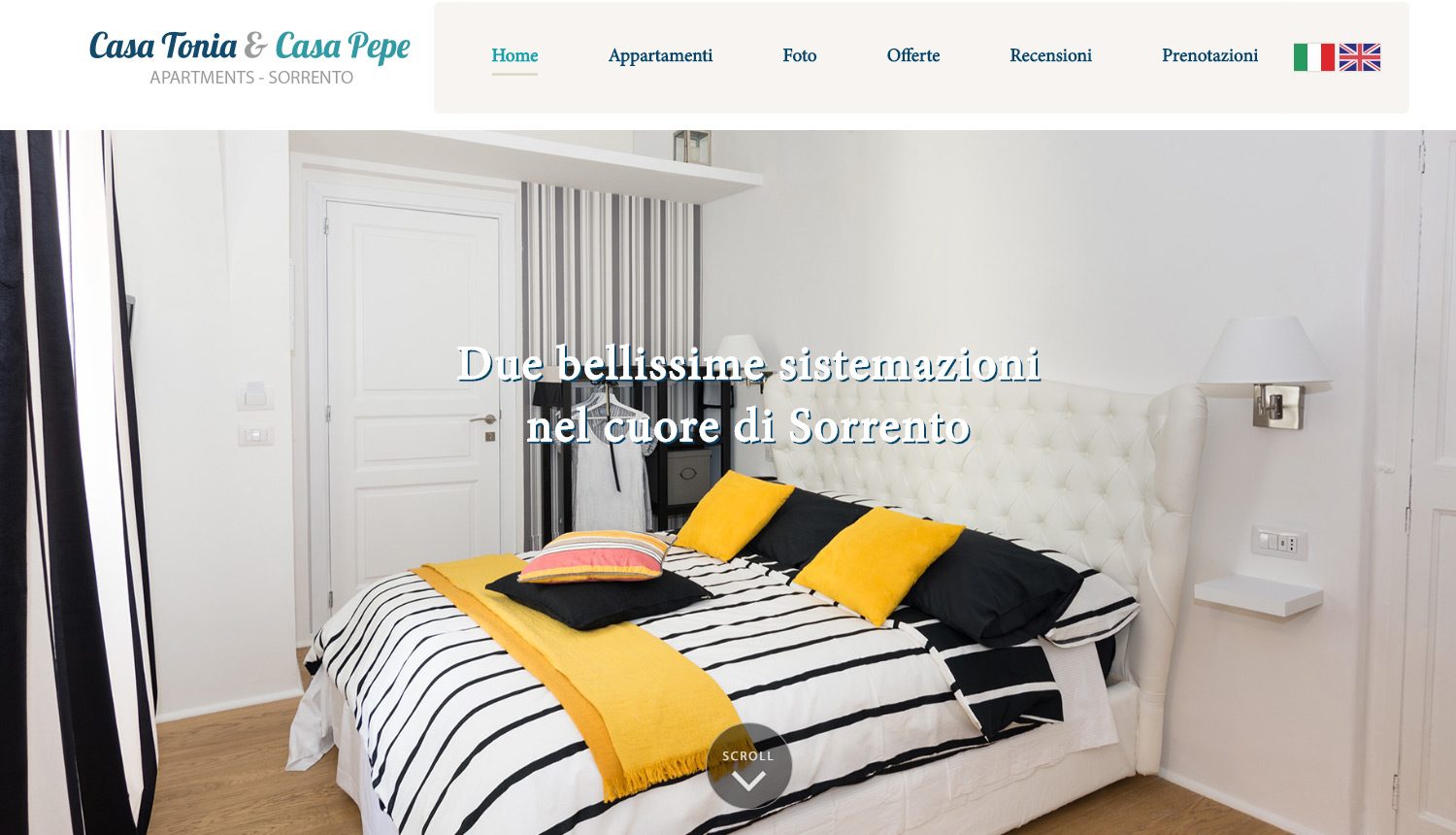 Casa Tonia & Casa Pepe are two beautiful accommodation in the heart of Sorrento town centre, an ideal position to visit the Sorrento Peninsula and the Amalfi Coast.
The internal sections of the site present the apartments, the available services, and the offers for the guests. The photo galleries show the modern and warm style of the apartments, and the careful attention to details that made Casa Tonia and Casa Pepe the perfect solution for a magical stay in Sorrento.