Casanova Immobiliare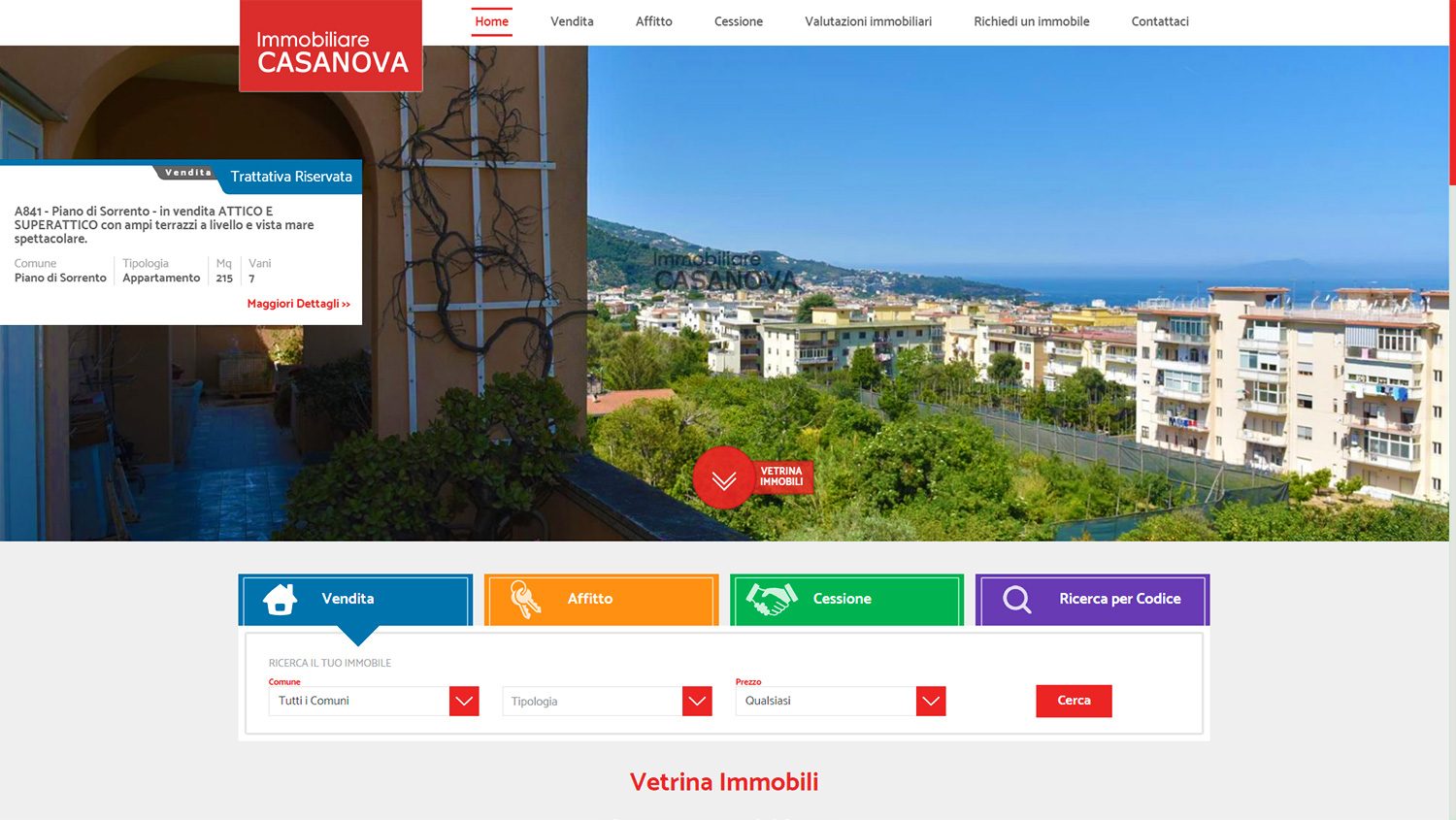 The website created for Casanova Immobiliare is characterized by simple but complete navigation. Searching between the ads is in fact facilitated by the subdivisions by categories and various additional filters that allow you to quickly show the results of your interest. Each ad has a dedicated card, enriched with explanatory descriptions and detailed photos.
A News section encloses themes of deeper insight into the real estate world.
The manager can keep up-to-date all site areas due to a convenient private area with dedicated control panel.