Ceramiche Casola Shop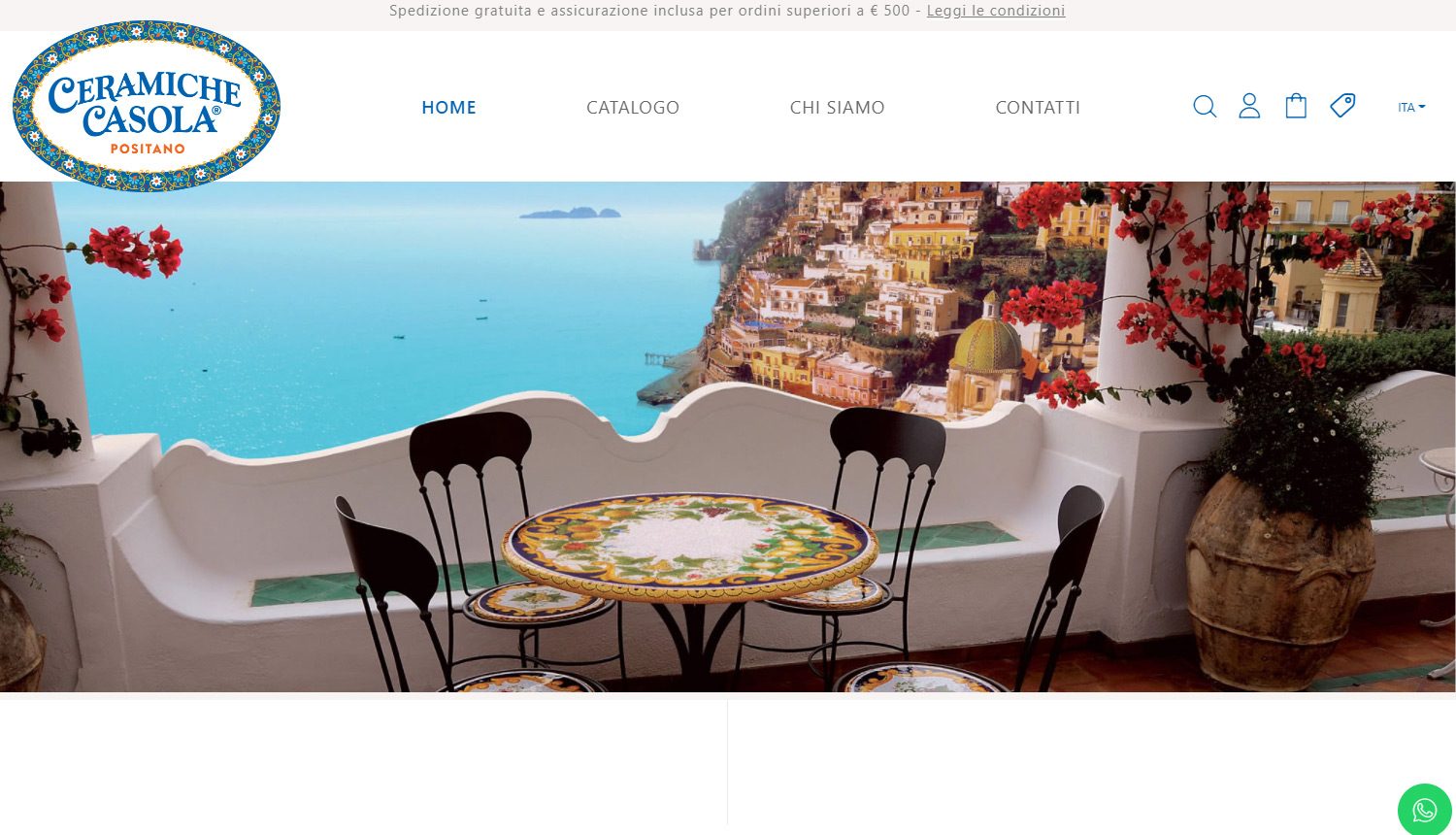 Ceramiche Casola is a company located in Positano, since 1925 has specialized in the craftsmanship of ceramic products.
The online shop has attractive graphics, designed to make user navigation easy and intuitive. The control panel allows easy management of any type of product, discount and promotion campaigns, order management, shipping costs, newsletters and much more.