Ciao Vintage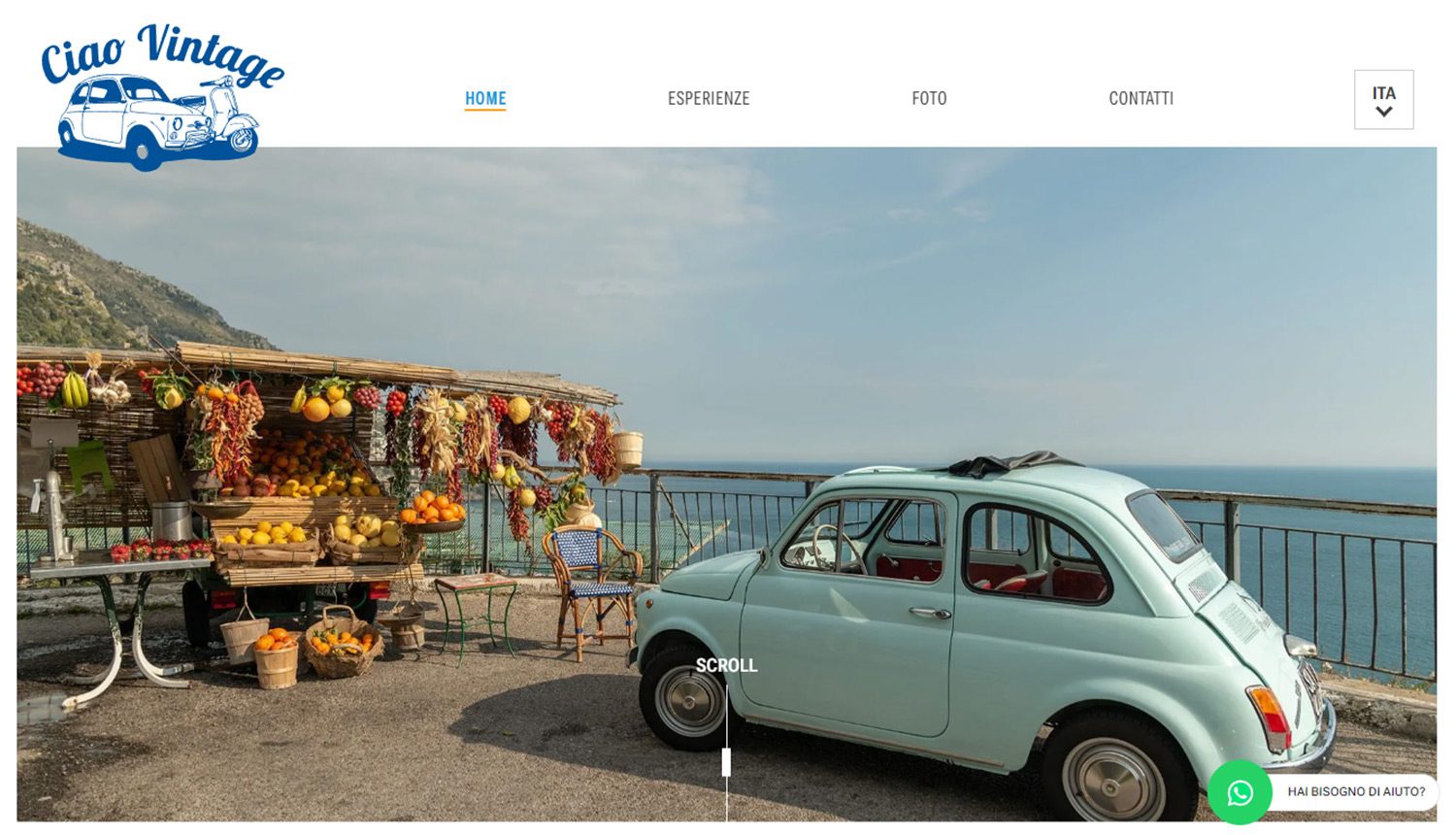 Ciao Vintage is a company that organizes tours along the Amalfi Coast aboard vintage Fiat 500s or Vespas. The proposed tours allow you to take unique photographs, enjoy breathtaking views, and savor delicacies along the way.
The Ciao Vintage website has been designed to convey the liveliness of the tours and the beauty of the vintage vehicles through an attractive and high-performing layout. Each text has been written with an SEO perspective, and every content is made easily accessible for the user.
Furthermore, we provide the customer with a customized CMS that allows the staff to modify and update the content independently through an intuitive BackOffice.