Cinema Teatro Armida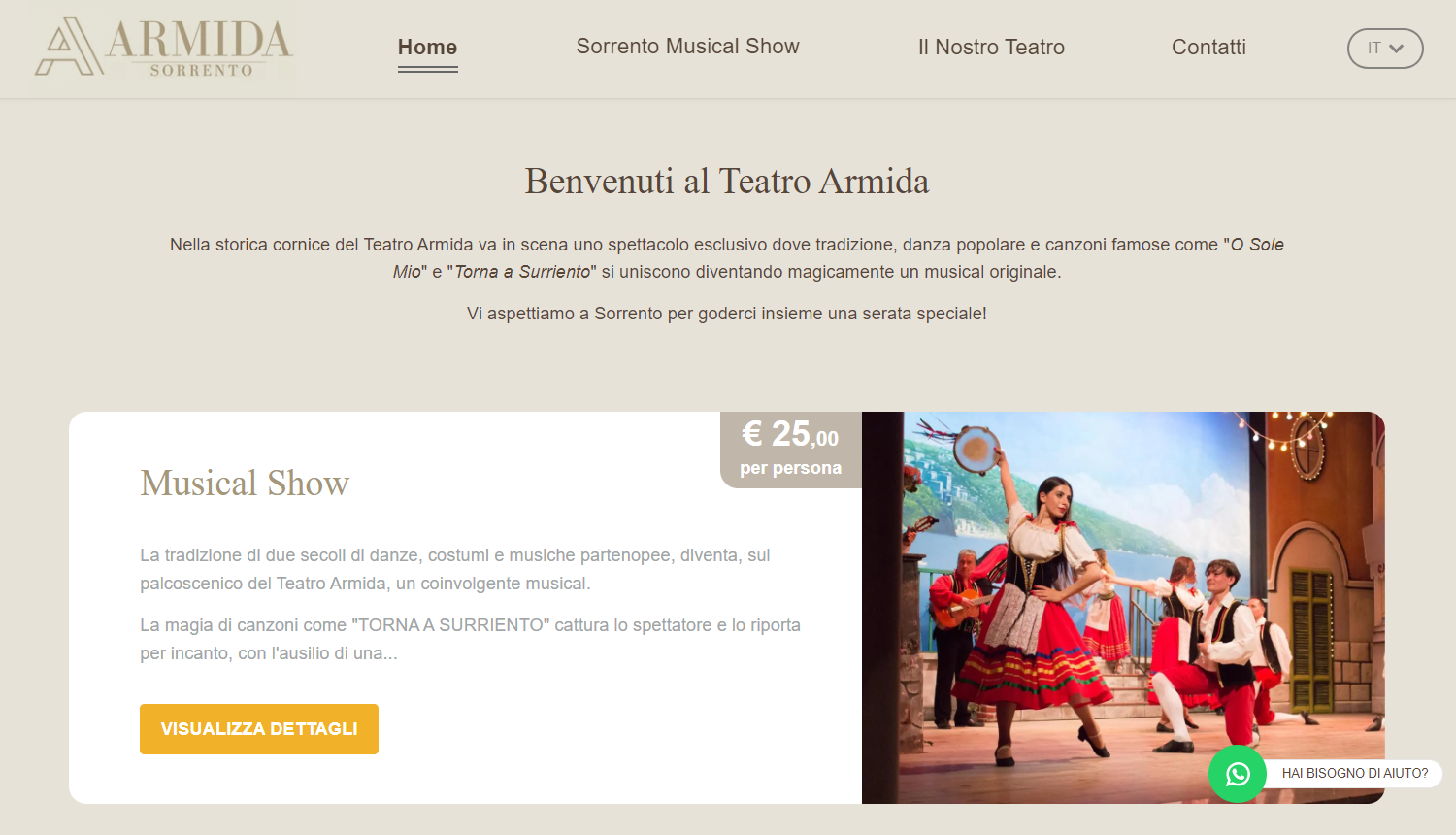 After a complete restyling, the historical Cinema Teatro Armida reopens in Sorrento with a true multiplex theatre of the highest level thanks to three spacious theatres.
The website promotes the return on stage of the "Sorrento Musical Show" on stage for more than 50 years. Navigation is simple and intuitive, and the user has quick access to all information about the shows: the events program, duration, times, costs and how to buy tickets.
The owner and his staff can edit all text and photos on the site independently thanks to our customized cms.