Coluccio Architetti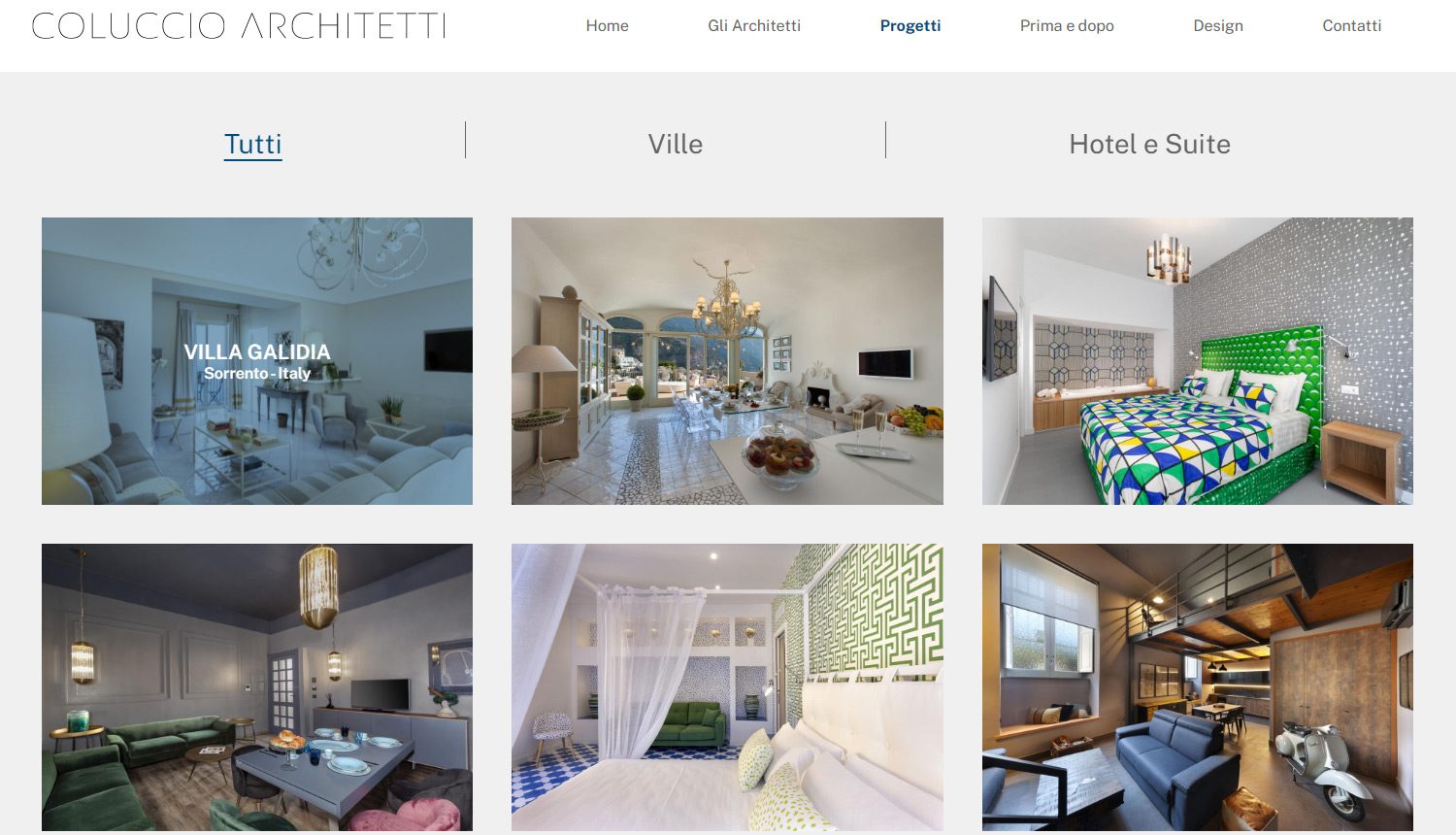 From the experience of Guido and innovation brought by Giuseppe it was born the study Coluccio Architetti located in Sorrento. The activities include building renovation, restoration, interior furnishing for hotels, restaurants, bars, villas, private residences and more.
For the website we have created a minimal, simple and elegant design. All the projects are organized in photo galleries that show Coluccio's style and modus operandi: to follow the client from the consultancy steps, the design process until to the customization.
Thanks to the optimization for mobile devices user can consult the site from computers, smartphones and tablets.