Da Gemma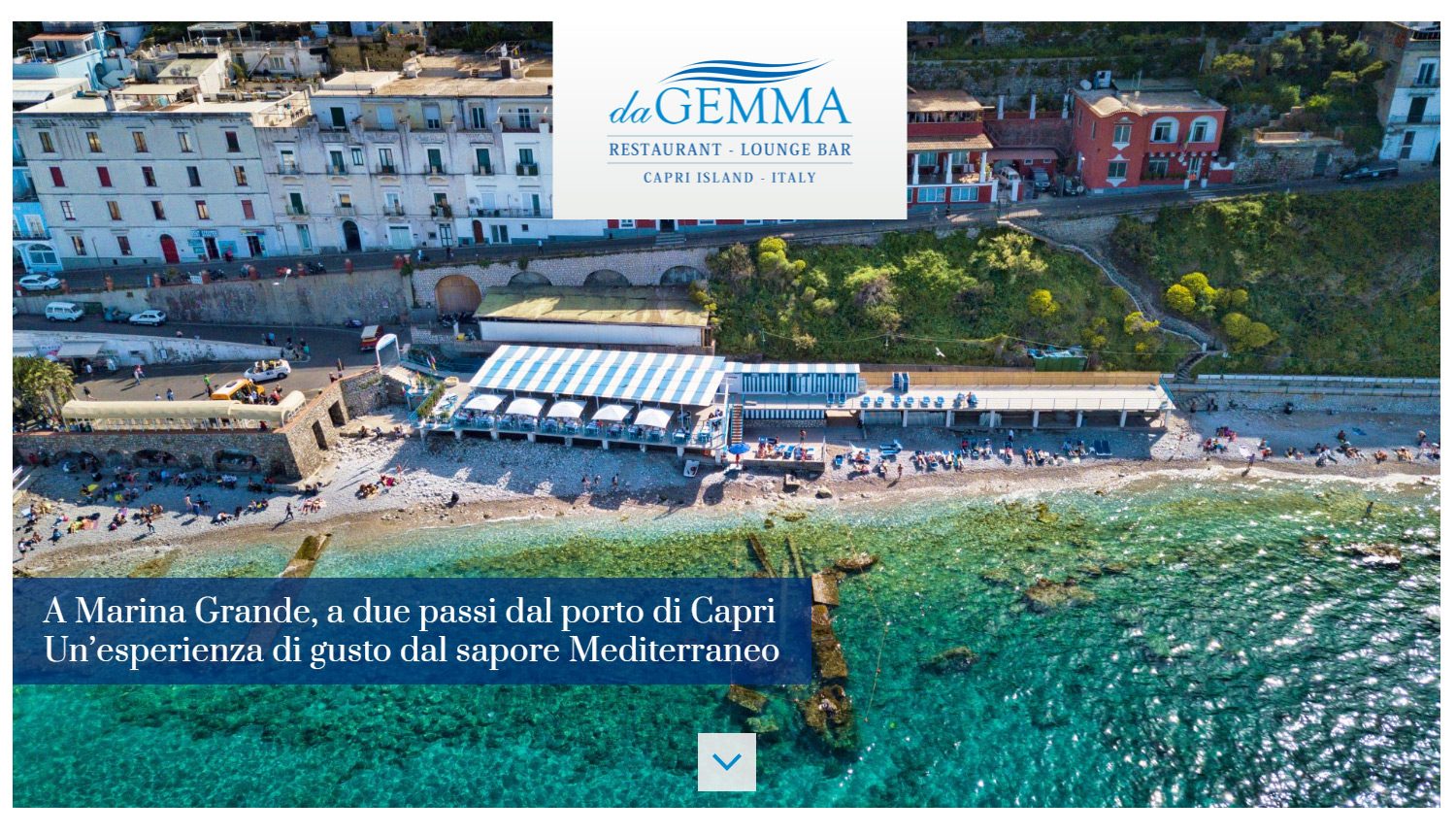 Da Gemma is a pillar of catering sector and is located in Marina Grande, in the beautiful island of Capri.
The graphic of the site valorizes through the photos, the outdoor spaces of the restaurant, dishes made with local products, drinks which you can enjoy at the Lounge Bar and the historic Beach Club "Le Ondine".
Thanks to the optimization for mobile devices it is possible to examine all contents directly from your smartphone or tablet.