Hotel Antiche Mura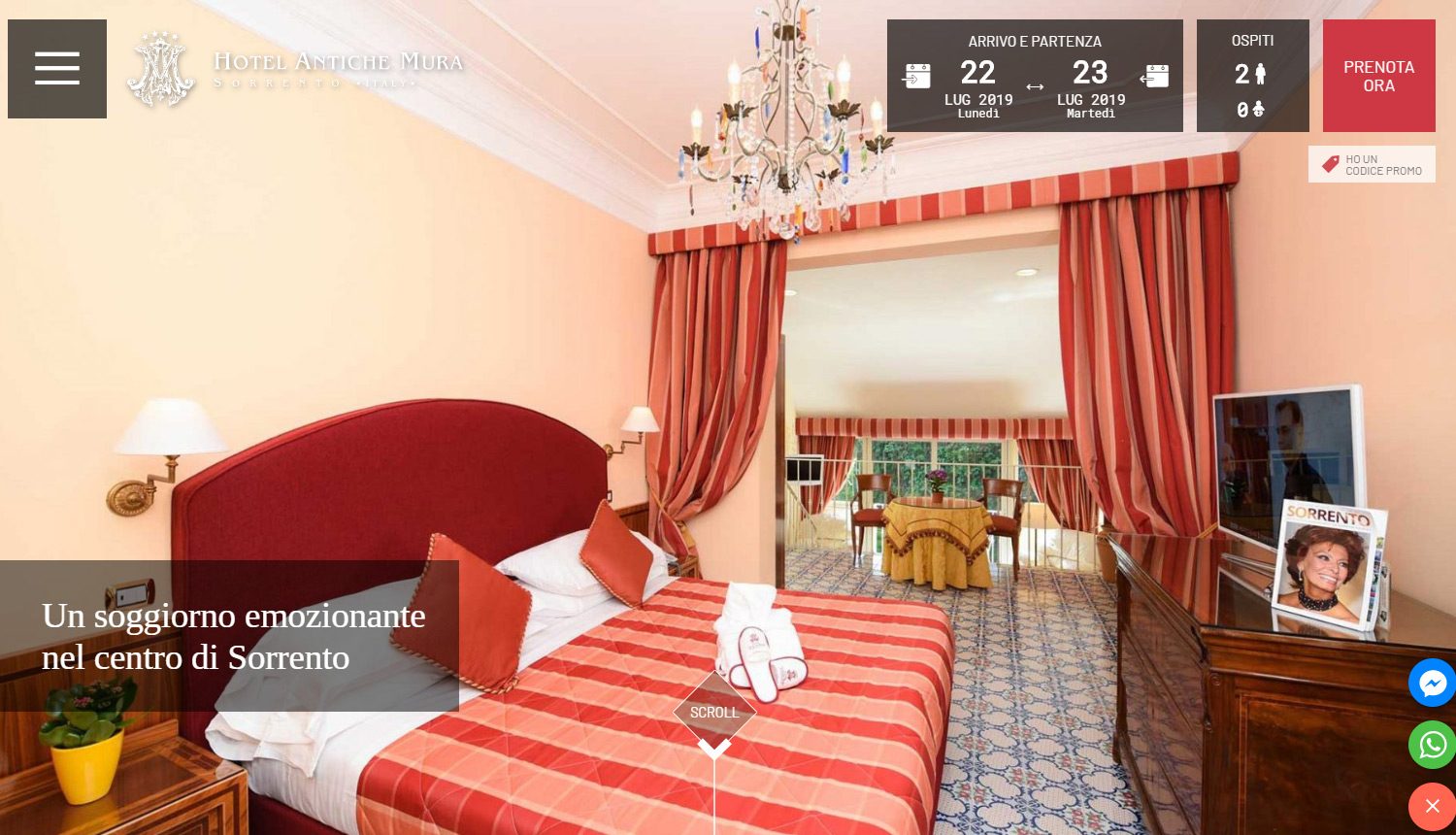 The Hotel Antiche Mura is a refined 4-star hotel located in the center of the Sorrento city, a few steps from the main local tourist attractions.
The website presents the structure through a personalized and captivating design with original photos and texts revised according to the SEO optimization criteria.The full screen menu makes browsing from smartphones and tablets easier, leaving more space for viewing images.
The "Where We Are" section lists the main tourist attractions of the area and the relative distances from the hotel. You can also consult all the excursions available in Capri, Ischia, the Amalfi Coast, Pompeii, Paestum, Naples, Vesuvius.