Hotel Montana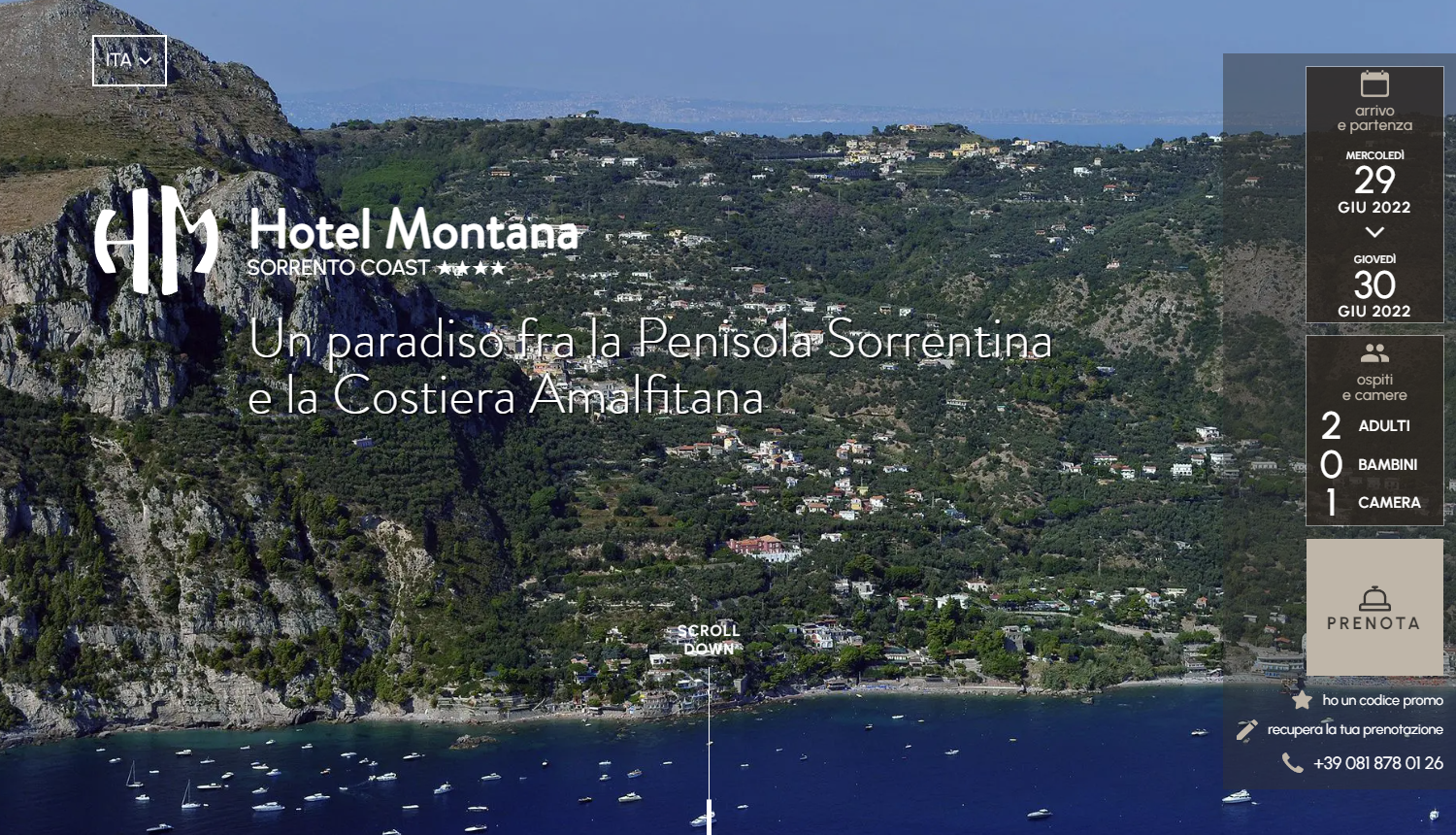 Hotel Montana is a quiet 4-star hotel in Sant'Agata sui Due Golfi (Sorrento Coast) and offers its guests a peaceful retreat with a breaktaking view of the Gulf of Salerno.
The graphic restyling of the website highlights the hotel's strengths and the classic, timeless style of its rooms.
Through the site, optimised for every device and operating system, users can see the services and offers available and book their stay thanks to the booking engine.
Hotel owners, on the other hand, can edit the photographic and textual content at any time by accessing their personal area in the back office.