Hotel Regina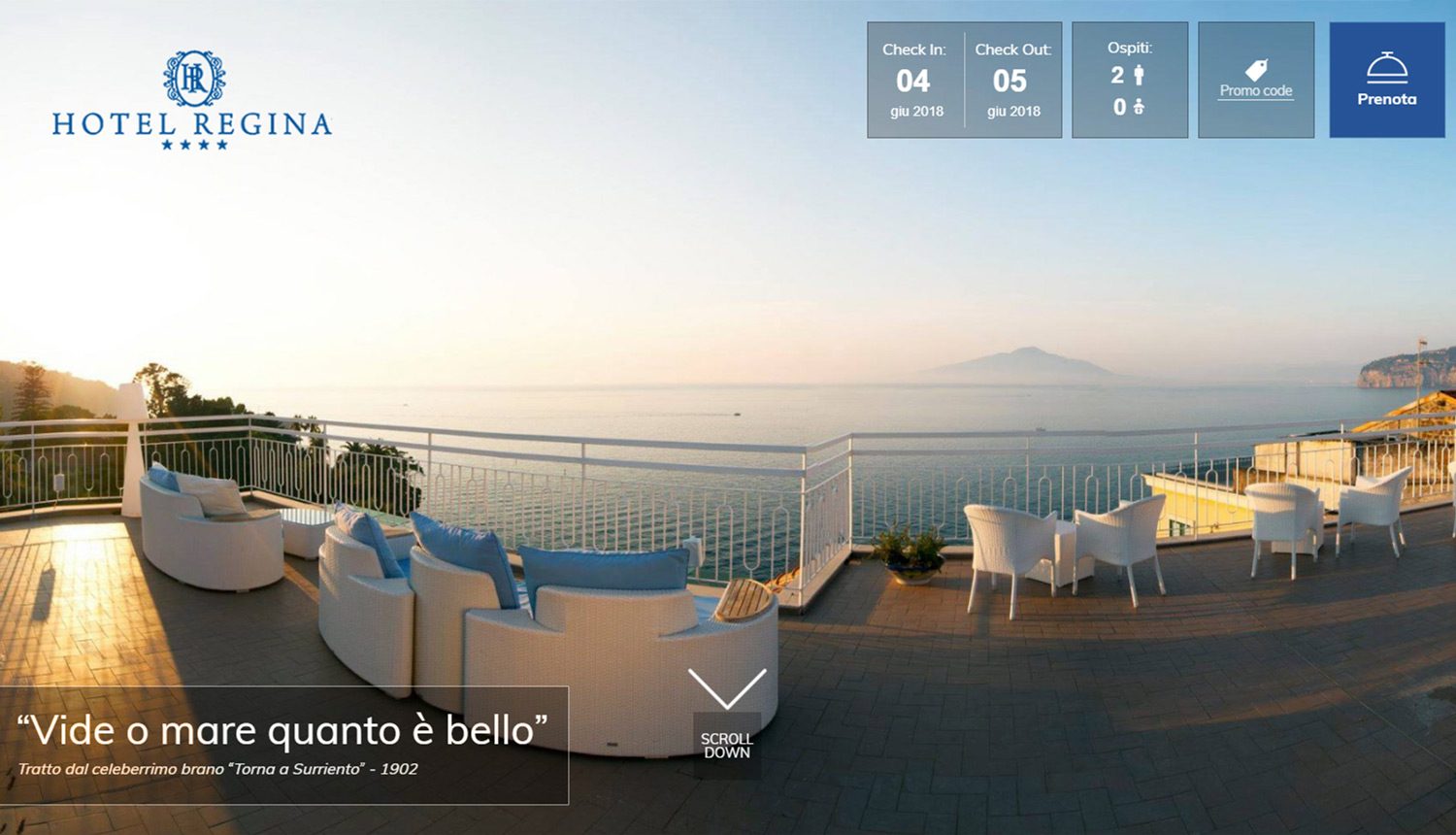 Hotel Regina is a 4-star hotel with sea view located in the historic center of Sorrento.
The strengths of the hotel are highlighted in the site: the rooms furnished with the modern elements of Italian design, the panoramic terrace, the swimming pool and the large outdoor areas. On the site you can also find detailed information to celebrate weddings and events in the hotel, the most romantic and intimate venues in Sorrento.
Make changes, add photos, descriptions, and more, is easy with the management panel.