I Giardini Di Cataldo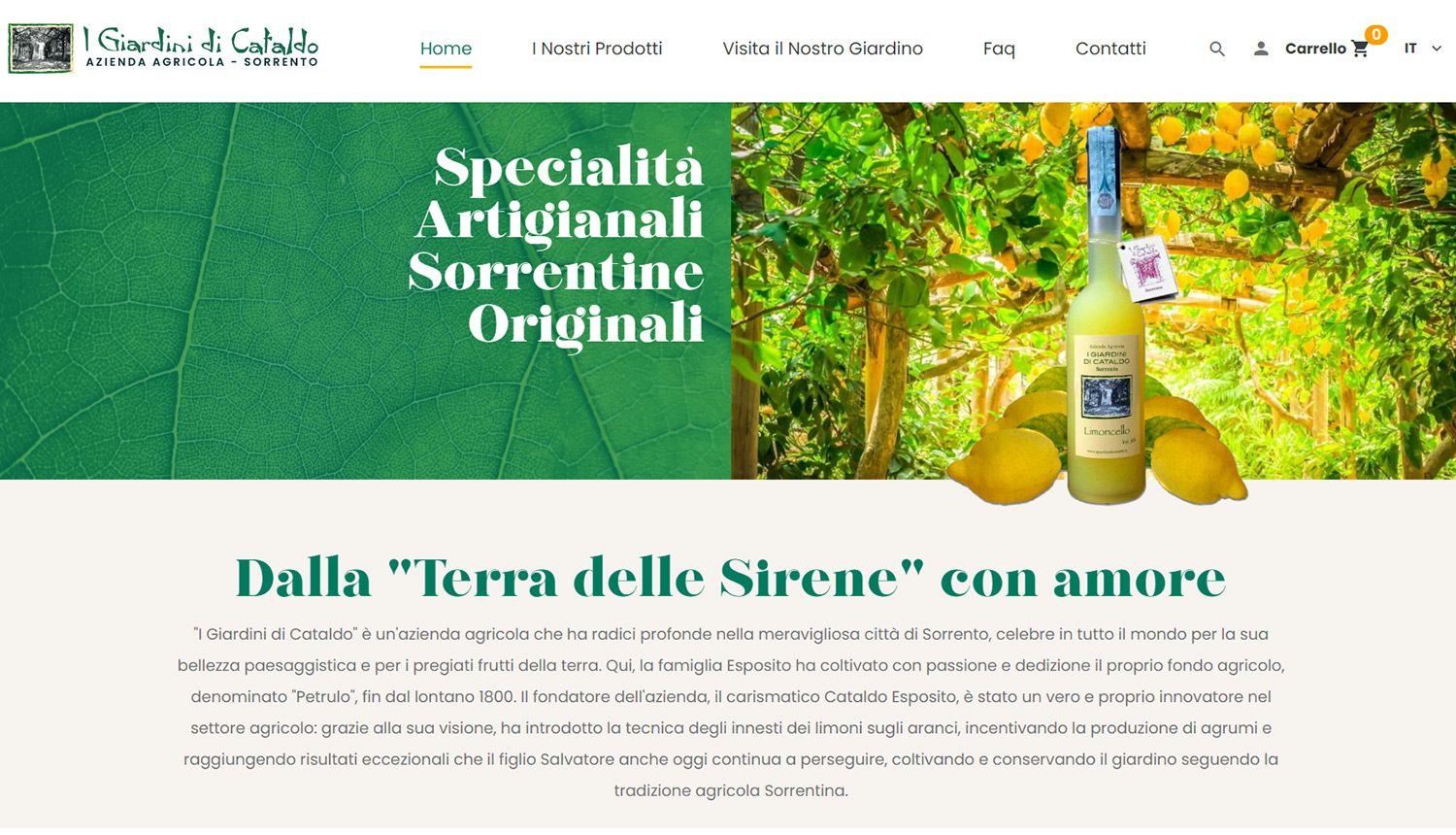 The Giardini di Cataldo is a Sorrento-based agricultural company that cultivates citrus fruits and produces typical local products such as artisanal citrus marmallade and traditional liqueurs, including the iconic limoncello made with the IGP Sorrento Lemon.
The e-commerce website created is organized in a clear and intuitive way, with dedicated pages for each product category, information about the company's history and values, as well as the cultivation and processing techniques used. The purchasing experience is easy and fast, and the security of transactions is guaranteed by reliable and secure payment systems.
The e-commerce website has a simple and welcoming style that evokes the authentic and family-like atmosphere of the Sorrento agricultural company. The home page greets visitors with suggestive images and a graphic with captivating colors, inviting them to discover the wide range of liqueurs, jams, and sweets.
The website is web responsive and completely editable by the customer from the back office, which allows for modifying texts and images.