IGLM Store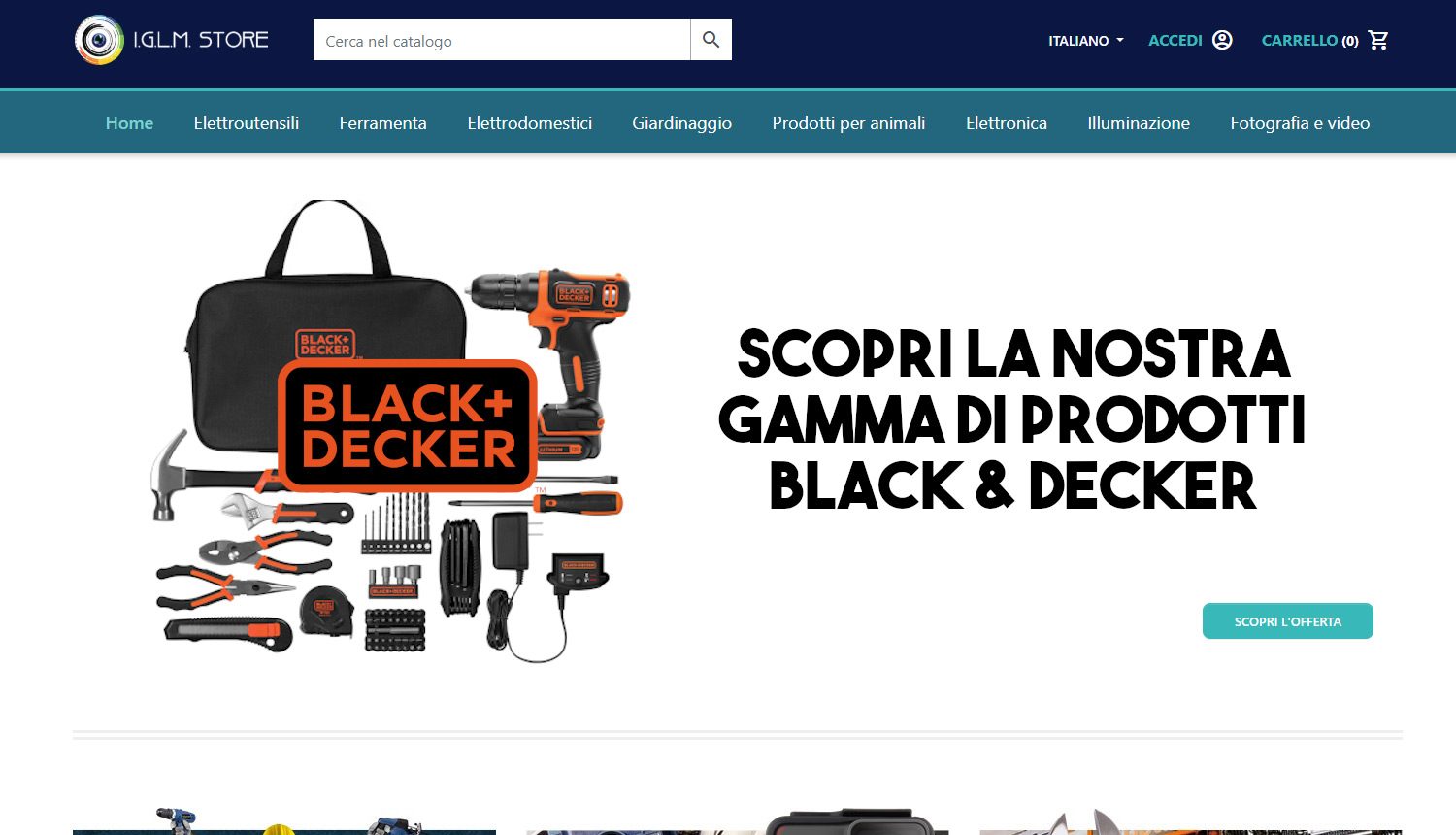 IGLM.store is the reference point for private professionals and amateurs of the photo and video sector, electronics, beauty and personal care, products for pets, free time and DIY.
The vast catalog can be easily consulted thanks to the division into categories. The purchase process is simplified, secure and transparent. The payment methods provided are: bank transfer, credit card, prepaid or Paypal.
We have also implemented a Customer Support service that allows the IGLM staff to provide quick answers, ensuring effective communication with buyers.