La Fontanina Suites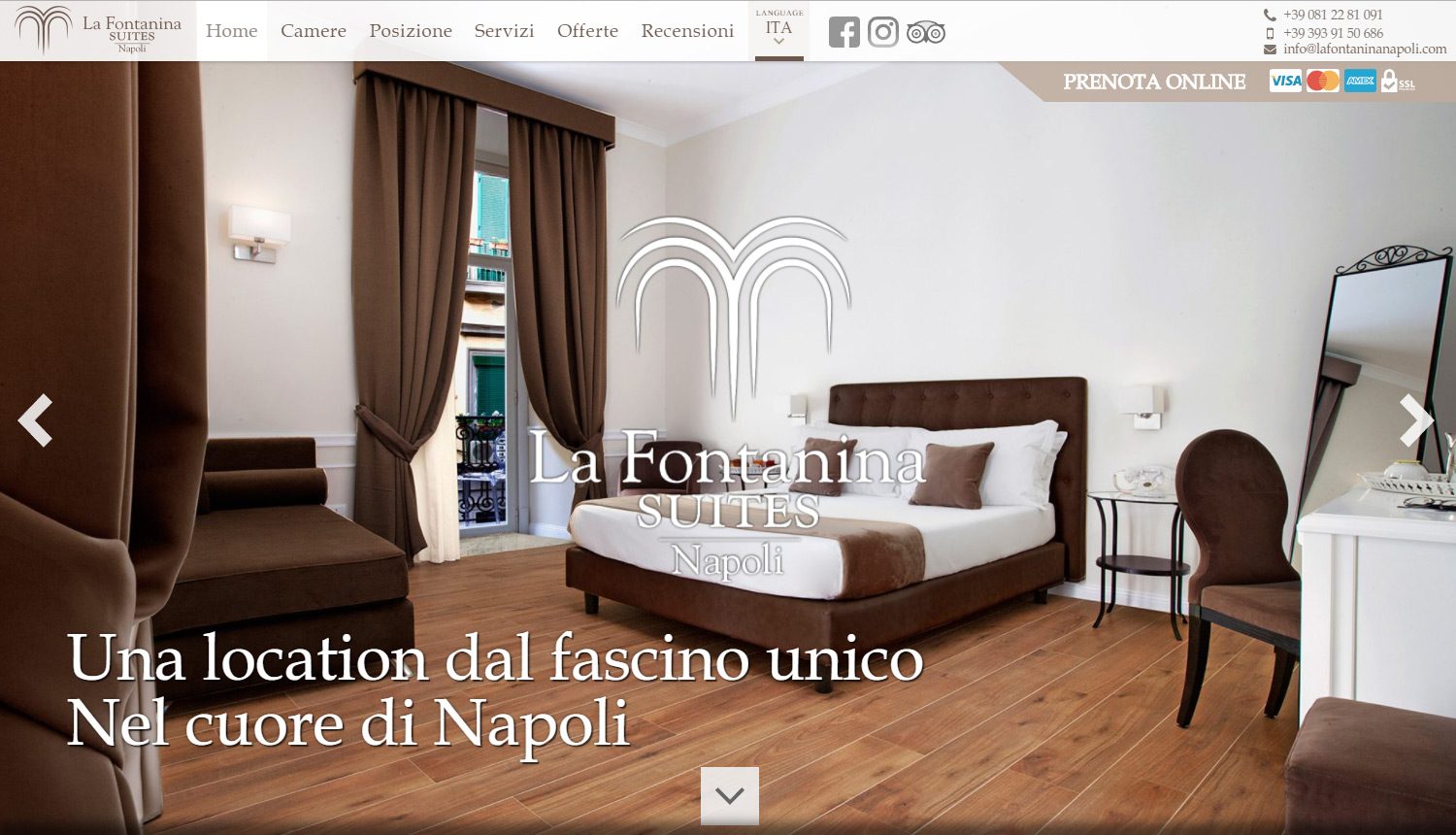 Comfy and elegant, the suites of La Fontanina guarantee a pleasant stay in the heart of Naples City. The brightness of the environments, the refined furnishings and the true Neapolitan hospitality are distinctive features also highlighted in the site that we have created.
The brown color of the interiors of the rooms was also used in the design of the site, giving to the graphic interface a continuity with the shades of the structure.
Thanks to the management panel the user can easily make changes to the various areas of the site.