La Sorgente del Sole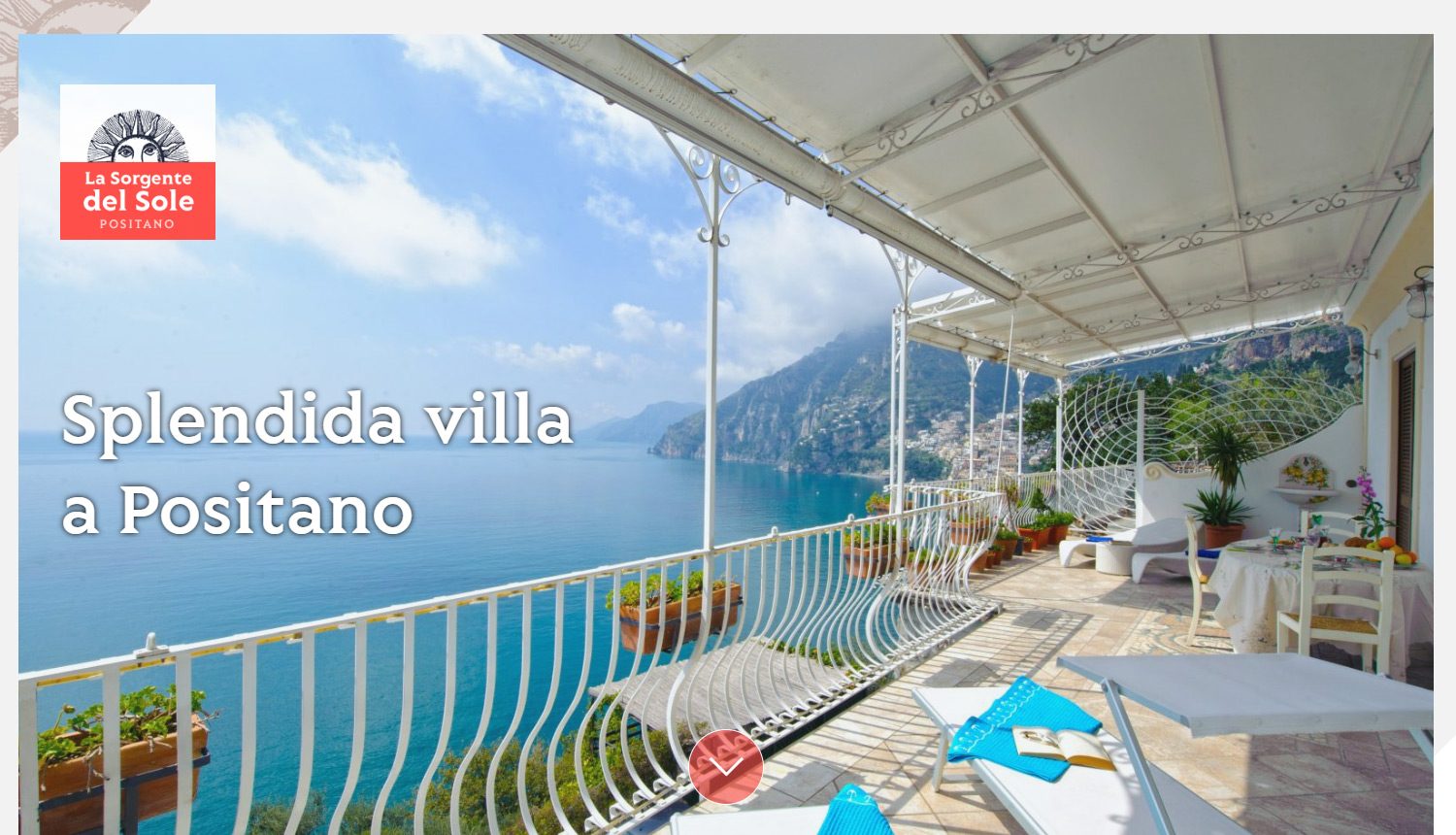 La Sorgente del Sole is a wonderful villa with a panoramic view of the Positano bay; it is located a few steps from the beach of Arienzo, on the Amalfi Coast.
The website of the structure presents the rooms and apartments through texts written according to the SEO optimization criteria. In the "Reviews" page are collected all the customer feedback from the different internal and external booking channels. On the home page, there is also a large section dedicated to the photos that guests shared on Instagram using the hashtag #lasorgentedelsole.