Maison il Conservatorio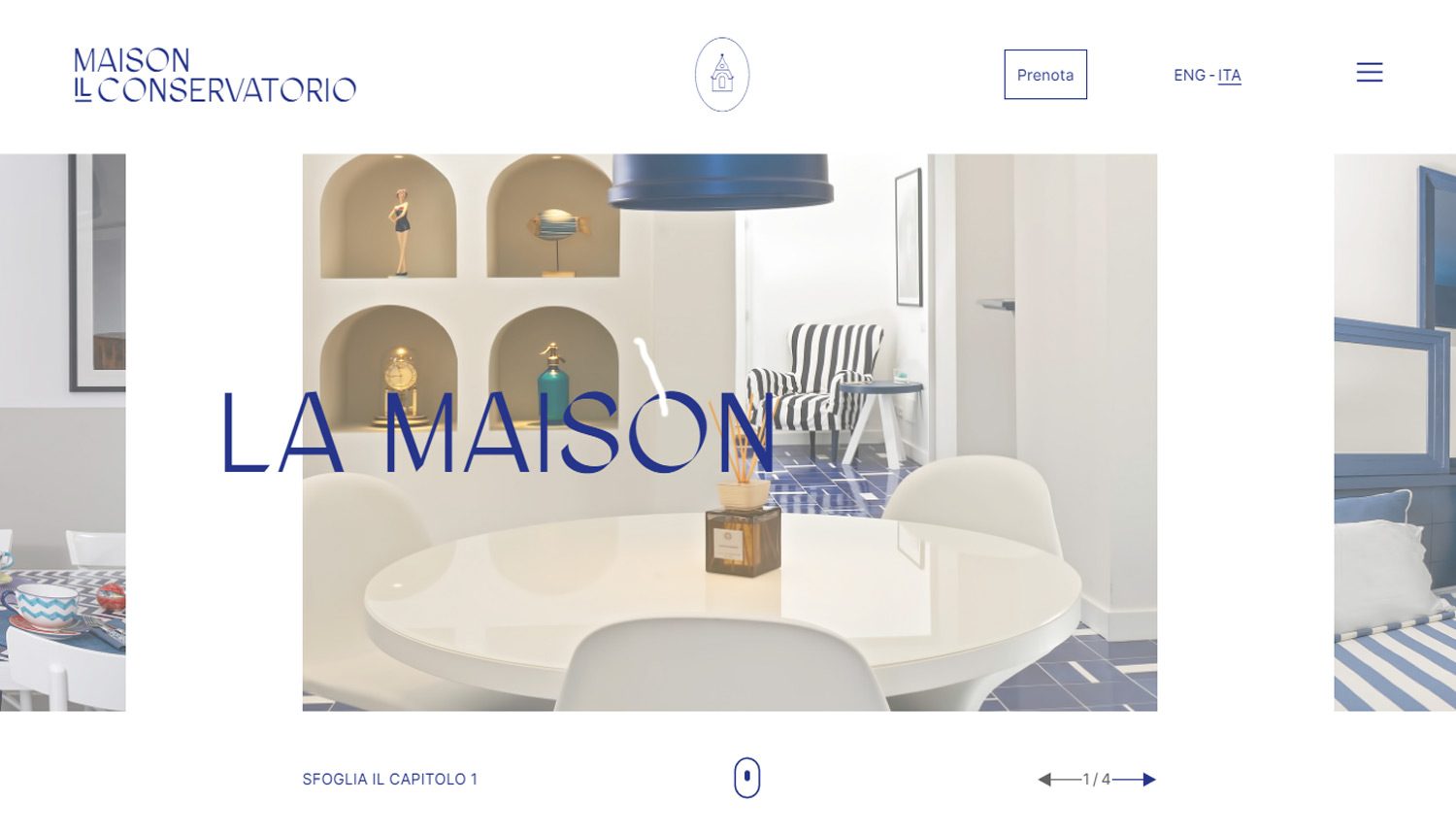 Maison Il Conservatorio is a luxury hostel located in the heart of the historic center of Sorrento.
The site, completely renewed is characterized by an elegant and modern graphic design, ample space is dedicated to photos to tell the philosophy and values of the restaurant to tell the refined style of the structure. We have created a dynamic and responsive website, easily accessible across all devices, smartphones and tablets.