MelRose Sorrento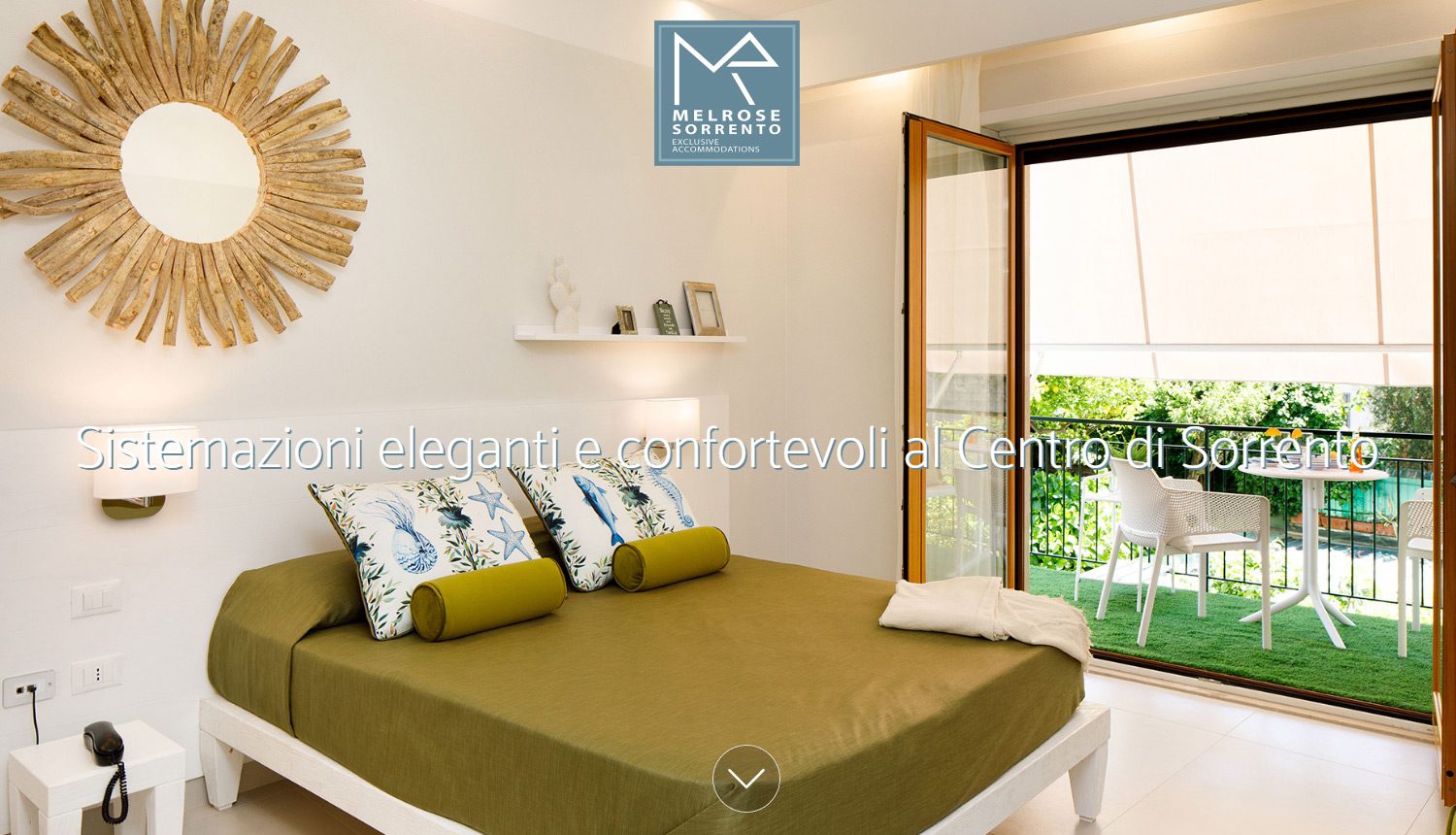 MelRose Sorrento is an elegant bed and breakfast in the heart of Sorrento, surrounded by its natural, historical and artistic beauties.
For the web site we have choosen a graphic interface that recalls the modern design of the structure, with its bright colors and furnishings with refined textures. In the section "Services" are described in detail all comforts and opportunity that only MerRose can offer for a memorable stay in Sorrento city center.
Thanks to the optimization for mobile devices you can consult the site directly from your smartphone or tablet.