Oriana Suites Rome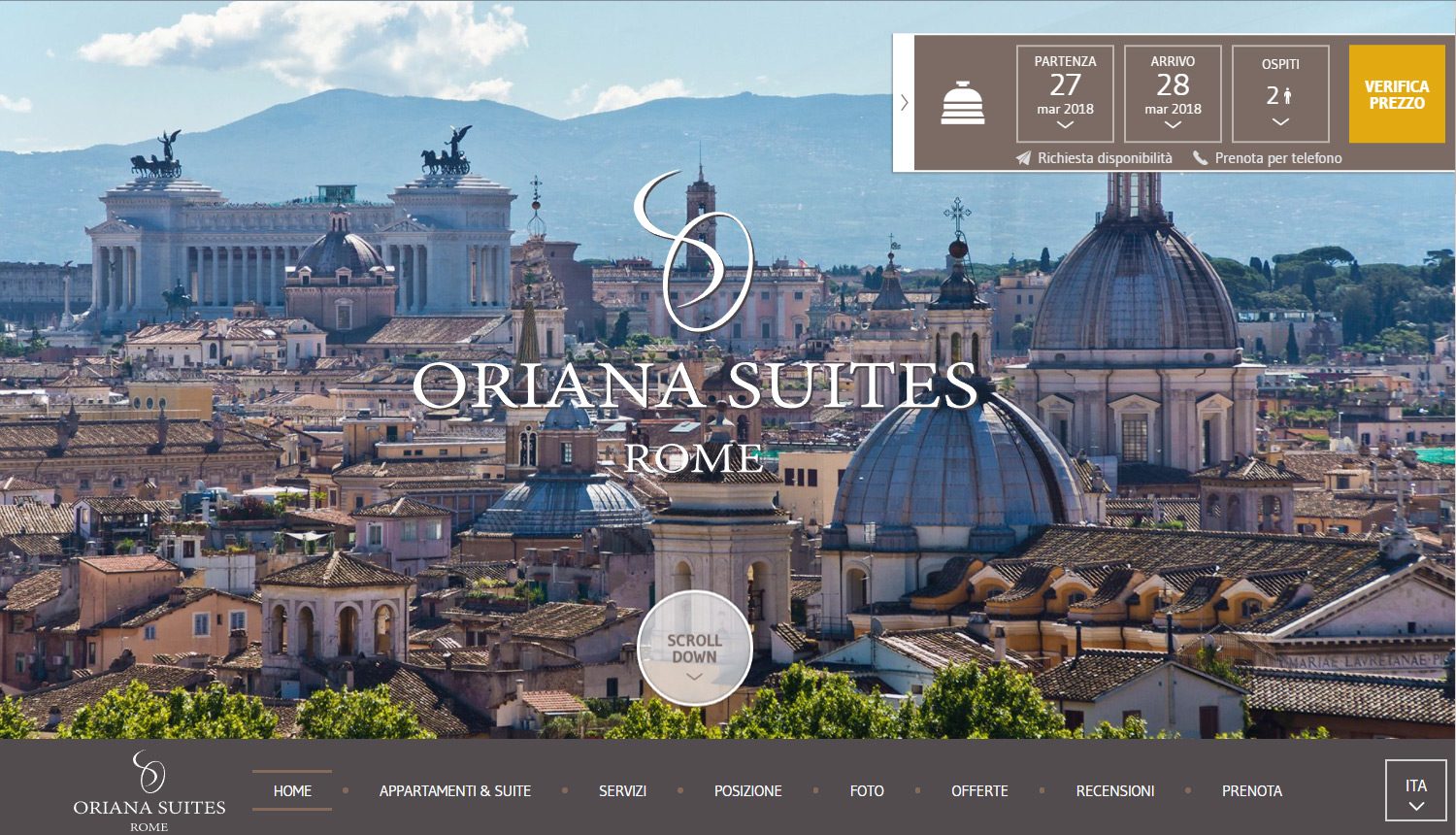 Type: Suites & Apartments
For a special stay in the center of Rome, the luxury suites of Oriana Suites are the ideal solution. Comfort and hospitality are highlighted on the site that we have created.
The elegance of the spaces shines through an intuitive graphic interface enriched with colors that evoke the interiors of the apartments.
Thanks to the management panel the user can easily make changes to the various areas of the site.