Relais Correale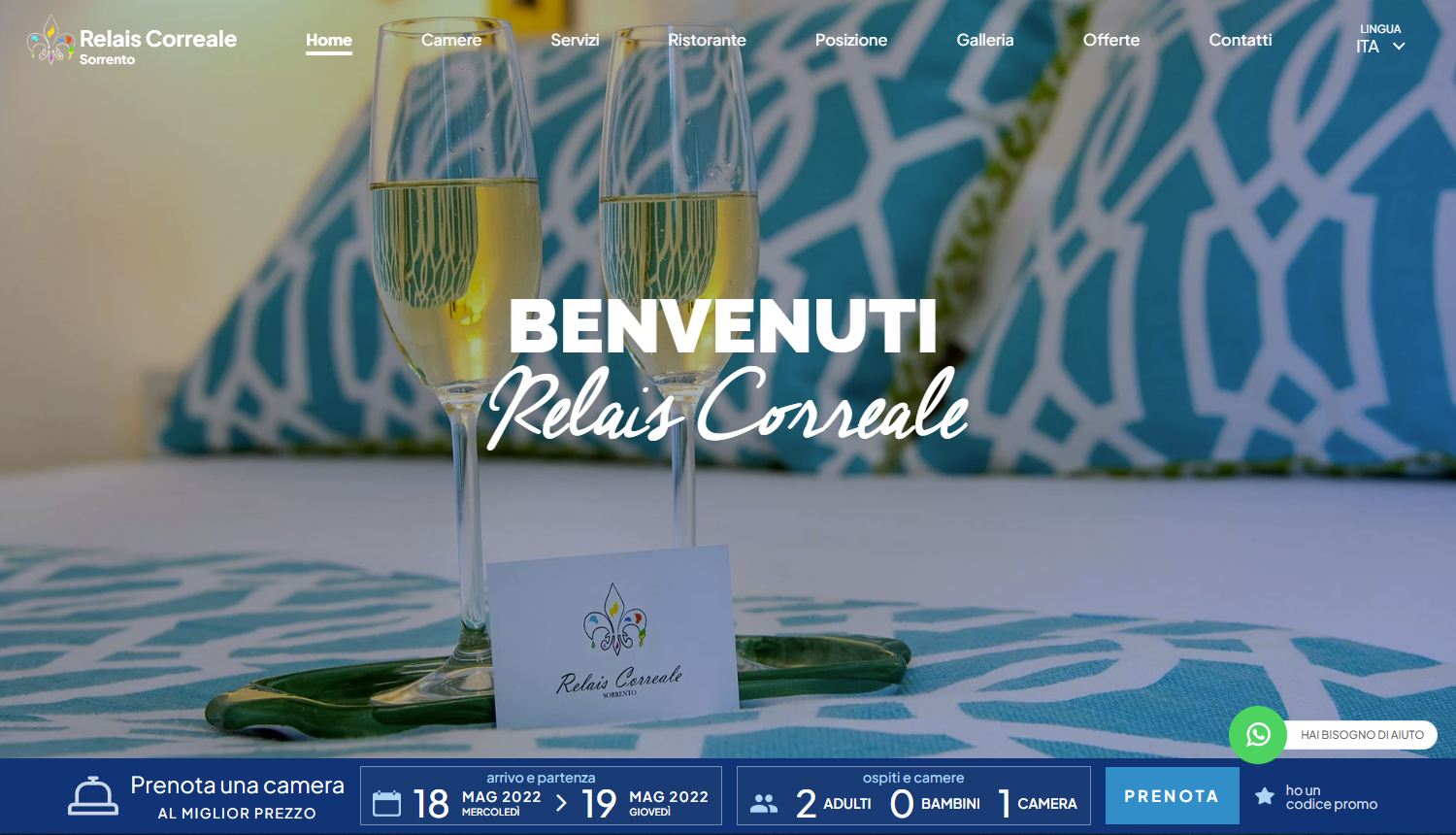 Relais Correale is an elegant facility located in the heart of Sorrento and surrounded by an ancient citrus grove.
The website has been modernised in order to update it according to current trends and to bring it closer to the elegant and refined style of the relais.
Indeed, the site recalls the typical Mediterranean colours, favouring a relaxing and easy navigation experience, thanks also to the presence of informative text and the numerous photographs of the facility and its services. Customers can book their stay directly on the website through the integrated booking engine.
Finally, thanks to our personalised CMS, the owner can edit the textual and photographic content at any time.