SeaMoon Boat Charter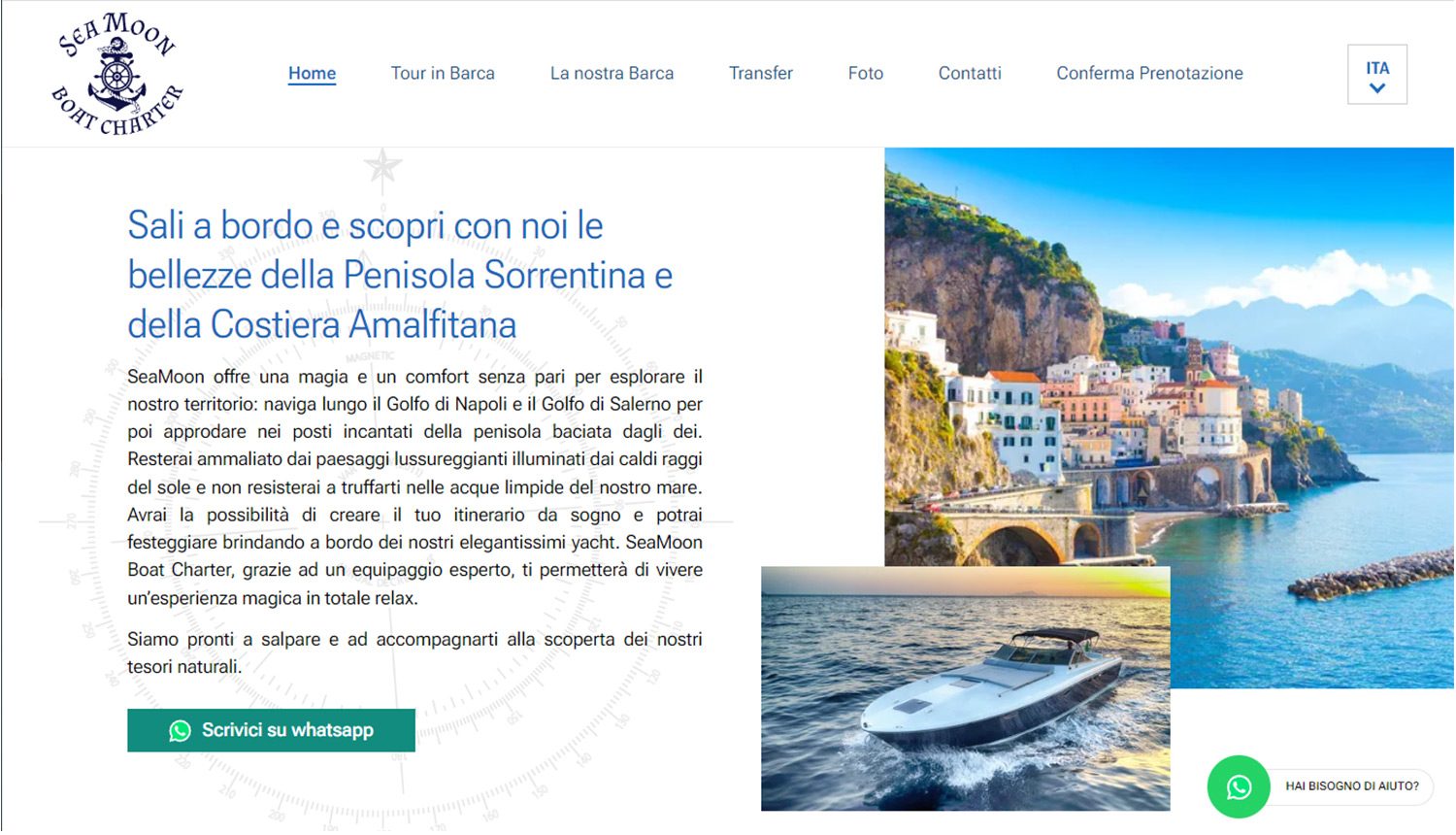 Type: Boat Tours & Transfers
SeaMoon Boat Charter is a company that provides boat tours and sea transfers aboard elegant yachts. The excursions are designed to enjoy the beauty of the Gulf of Naples and Salerno in the company of experienced skippers who have extensive knowledge of the sea and the Amalfi Coast. The company also offers a sea transfer service to reach any destination quickly and comfortably.
We have captured the essence of SeaMoon Boat Charter in a high-performance website that showcases the beauty of the images. Thanks to the present layout, every user can access information and service quotes immediately.
To ensure constant updates to the website, we provide a user-friendly backoffice that can be accessed at any time. It allows for easy editing and addition of content. The inserted content is optimized for optimal accessibility and positioning.